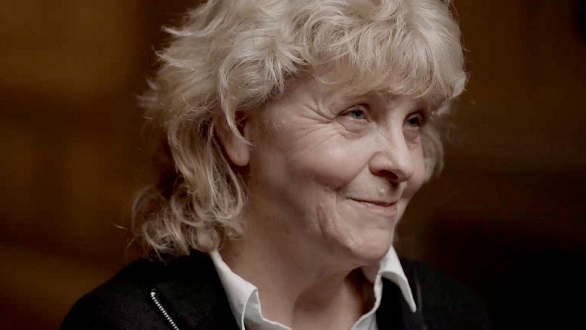 A year since wrongful convictions of subpostmasters were first overturned, most say they are no closer to agreeing a financial compensation settlement.
They were wrongly accused of theft and false accounting by the Post Office due to faulty software.
One victim, Jo Hamilton, told the BBC: "Subpostmasters have lost everything and they need it to be given back."
The Post Office said it wanted to provide "full, fair and final settlements".
The case has been described as the most widespread miscarriage of justice in legal history.
The faulty software installed in the post offices made it look like money had been going missing from branches.
Thirty nine individuals had their convictions quashed by the Court of Appeal in April 2021, paving the way for more than 30 others to have their convictions overturned since then.
Ms Hamilton, who had a criminal conviction hanging over her for 12 years, has told the BBC's Panorama programme that "justice would be for everyone to be put back to where they would have been had none of this happened".
The Post Office has agreed to make interim payments of up to £100,000 to most of those who have had their convictions quashed. However, the solicitor representing many of the victims says his clients are still a long way from reaching any final settlements.
Neil Hudgell said the Post Office's proposed figures for damages are not adequate for his clients. As a result he is asking for more interim payments, and pressing the government and the Post Office to ensure cases are completed by end of this year as he believes subpostmasters are "running out of time and money".
The government has already agreed to pay the entire bill for compensation as the Post Office's sole shareholder.
The Post Office said: "We want to provide full, fair and final settlements and are urging the government, who are the funders of the compensation, to help us reach agreement with the legal representatives of the postmasters and therefore be able to make payments as soon as possible."
But those individuals are not the only ones still waiting. There are more than 600 others who were prosecuted by the Post Office on the basis of Horizon software, with 33 individual cases currently being considered by the Criminal Cases Review Commission in England and Wales, and nine in the same process in the Scottish legal system.
Of more than 2,000 others who lost out financially because of the faulty Horizon software just over half have now received an offer of compensation. Of those 892 payments have been made totalling £7.1m, and 44 applications are now in a dispute resolution process because the offer was rejected. Hundreds of others are still waiting to hear if they qualify. Many of these individuals were dismissed from their jobs, and lost their businesses without ever being criminally prosecuted.
Some 555 individuals who brought a civil case against the Post Office have also been locked out of compensation. That case forced the Post Office to admit the flaws in the software, and paved the way legally for much of what has followed, and yet most of their settlement was swallowed up in legal fees.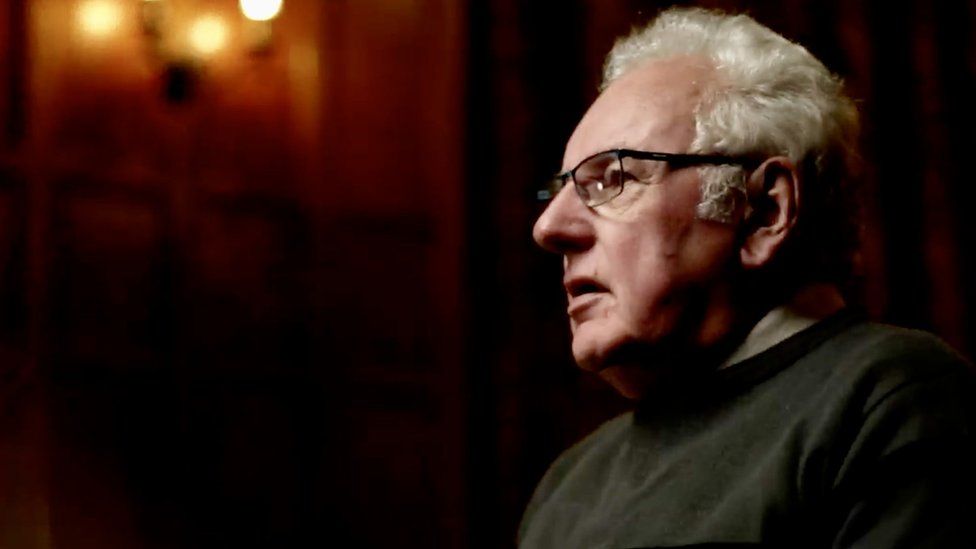 Postal Affairs Minister Paul Scully said last month that those individuals would be given the same level of compensation as others, but has yet to publish details as to how that will happen.
Nicola Arch is one of that group and is frustrated to still not have any answers. "Our lives have been spent fighting all the time which is draining, especially when we have more fighting left to do it seems," she tweeted recently.
The quest for accountability
A public inquiry into the scandal has spent the first two months hearing harrowing evidence from former subpostmasters in England and Wales, and will travel to Northern Ireland and Scotland in May to hear the human impact of the decisions taken by Post Office bosses.
However, all victims are hoping that someone within government, the Post Office and Fujitsu, who made the Horizon software, will be held to account. But the calling of those witnesses will not get underway until the autumn, as the inquiry has announced another delay in its progress.
Noel Thomas, who was wrongly jailed for nine months on a charge of false accounting, said he wants those in charge to feel some consequences. "People in their position, being paid a lot of money, hiding the truth; make them feel like I felt when I lost everything overnight," he told Panorama.
That celebration at the High Court last year marked a huge achievement for victims fighting a seemingly impossible battle, but it has certainly not been the end of the story.
You can watch Panorama's The Post Office Scandal on BBC One on Monday 25 April at 20:00 BST in England, at 22:40 BST in Wales and Scotland, and at 22:45 BST in Northern Ireland, or via iPlayer.
Source: bbc.co.uk