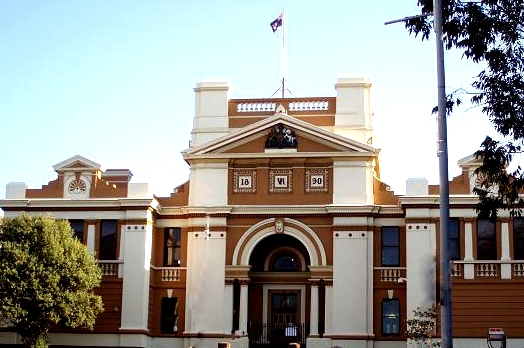 A woman accused of murdering her 16-month-old daughter at Scone more than 16 years ago told varying stories about the whereabouts of the missing girl, including telling people "she's in a better place", Newcastle Supreme Court has heard.  But there is a common theme among the tales the mother has given to police, friends, nurses and community services in the years since her daughter was discovered missing.  That the girl is alive, she is safe and she is living with an elderly couple in an informal, non-documented care arrangement.
The woman, who cannot be identified for legal reasons, faced the first day of an estimated five-week judge alone trial on Tuesday.
She is accused of murdering her daughter between Christmas Day, 2000 and Christmas Day, 2001.
But authorities didn't realise the toddler was missing until 2004, when the woman gave birth to another girl and community services became involved.
During his opening address, Crown prosecutor Lee Carr outlined the extensive background to the case, touching on the various accounts the mother had given over the years and the attempts by investigators to find any trace of the girl or her adoptive family.
"[The girl] was alive as at Christmas, 2000 and certainly by the end of 2001, [the girl] was not seen and has not been seen since," Mr Carr said. "The Crown says the accused killed the child and disposed of her body. "That body never having been found.
"There is no direct evidence to prove the offence of murder and the Crown relies upon a circumstantial case, which I would describe as extensive and to a degree factually interwoven.
"The Crown also relies upon lies and we says those lies are told with a consciousness of guilt."
Justice Robert Allan Hulme was told on Monday of fears the woman's mental health had deteriorated to such a state that she may be unfit to stand trial.
But after being re-assessed by a doctor on Tuesday morning, the woman was arraigned in Newcastle Supreme Court and firmly replied "not guilty" when asked to plea to the charge of murder.
Nonetheless, barrister Tim Gartelmann, SC, told Justice Hulme during his opening address that the woman's mental illness would be a key issue during the trial.
By: Sam Rigney
Source: smh.com.au