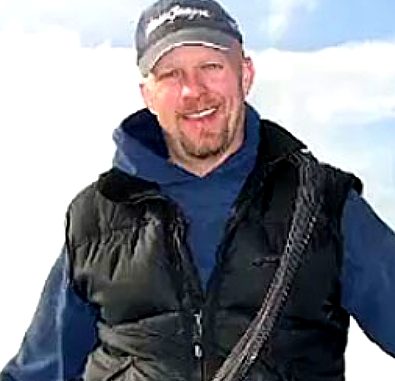 It was a long, difficult path to justice for two Cochrane families mired in a disturbing sexual assault case that spanned years.  But on Wednesday, they finally received the justice they had been waiting for when a Calgary judge found Allan Dean Griffin guilty of sexually assaulting his young stepdaughters, at the conclusion of a retrial for the man who was acquitted four years earlier.
While Griffin was found not guilty of sexual assault and sexual interference against his own biological daughter, Judge John McCarthy ruled the testimony of the man's two step-daughters was credible, while his own was "self-serving" and implausible.
Following the verdict, the three siblings and their mothers expressed relief that the dad, from a prominent Cochrane family, will now face prison time.
"He's in jail right now, that's great. It's been a long road," said Kim Fox, whose daughters, Taylor and Jordan French, were victimized by Griffin for years.
"In cases like this you sort of expect the worst and hope for the best."
While the names of victims in sexual-assault cases are usually protected by the courts, particularly those who are underage, the families opted to have the publication ban lifted so that Griffin's name could be reported.
The retrial was ordered by the Alberta Court of Appeal, which ruled the judge in the first trial, Keith Yamauchi, was wrong in his 2013 not-guilty ruling to question the young accusers over why it took them so long to come forward, as well as their recollection of the events.
On Wednesday, court heard Griffin's two stepdaughters endured numerous predatory actions while he was in an on-again, off-again relationship with their mother, ranging from sexual touching to oral sex to attempted sodomy.
Court heard the incidents began when the girls were as young as six and, in the case of Taylor, continued until she was in her early teens.
Justice McCarthy found the sisters' testimony in both trials to be consistent and credible, but found the testimony of Griffin's biological daughter, Jordyn Griffin, not credible enough to be believed beyond a reasonable doubt.
Griffin was remanded into custody where he will remain until his sentencing hearing, expected later this year.
Crown prosecutor Ron Simenik said he's pleased the families finally have some closure.
"This has been such a tough case for the family. They've been through so much," he said.
"These kids have been through this since their early years. They've spent either their whole lives living with this to this point, or else they've been living with having to report it or testify about it for close to a decade.
"It's just good to be over."
Griffin's ex-wife, Dawn Griffin, credited the girls for coming forward with their stories.
"These girls are very courageous and very brave, that's for sure," she said.
"It's a relief. It's been six-and-a-half years that we've been waiting for the justice system to hear us and (the judge) listened and heard all the little details that he had to."
Stepdaughter Kylie French, now 20, said finally having closure removes a weight from all their shoulders.
"It is unfortunate how long it took. It's not just hard on the people who have to sit there and listen to it, it is a personal thing we have to relive every time it comes up," she said.
"Im glad that it's over with and I don't have to relive the situation anymore."
Simenik said given the severity of the crime, he expects a significant penitentiary sentence for Griffin.
BY SHAWN LOGAN
Source:  calgarysun.com