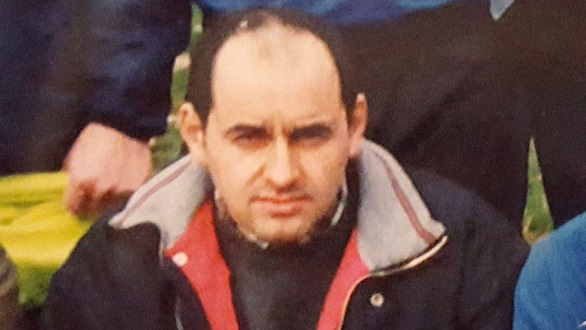 Four years after he was arrested in a French village close to the Belgian border, Dino Scala has gone on trial accused of a 30-year series of rapes and sexual assaults.
The former caretaker, now aged 61, has already confessed to 40 attacks on girls and women in communities either side of the French border with Belgium.
But he denies some of the 56 charges.
Some of the victims are no longer alive and others have refused to appear at the trial in the city of Douai.
The man on trial became known as the rapist of the Sambre, after the river that ran through places he operated in.
A former caretaker and football coach, Dino Scala, who is now 61, was eventually arrested in February 2018 after a 17-year-old girl was attacked in the Belgian border town of Erquelinnes.
She struggled free and raised the alarm and recently installed CCTV cameras identified a small Peugeot car with a French number plate.
The car was traced three weeks later to the suspect's home in Pont-sur Sambre. Gloves, rope and a knife were found in the car.
He was then charged with 17 rapes, 12 attempted rapes, and 27 sexual assaults or attempted assaults. He was accused of preying on victims aged 13 to 48 in a campaign of attacks that began in 1988.
Lawyers for the women said they hoped they would have a chance to be heard in the trial and finally put what had happened behind them.
Fanny Bruyerre, who represents nine of the victims, said some of them had felt the police had not listened to them.
Among the women and girls targeted was Mélanie, who told French TV what had happened to her in 1997, when she was just 14. "He squeezed my neck and my head swung back – I had time to see his face," she said.
Her description enabled police to create a composite image of her attacker. DNA was also taken from other crime scenes.
But the drawing, which bore a striking resemblance to the suspect, was never circulated by French police.
The head of judicial police in Lille, Romuald Muller, said part of the problem in tracing the attacker was that for months and sometimes years the trail went quiet.
"The photo-fit is of use when it's linked to an unusual characteristic, a distinctive sign like a particular walk or scar," he told Le Figaro website.
"But on the other hand you can recognise anyone on a photo-fit that looks like just about every man you know."
Dino Scala's lawyer Margaux Mathieu said he had confessed willingly and wanted to explain himself to the court in Douai in northern France.
Source: bbc.co.uk