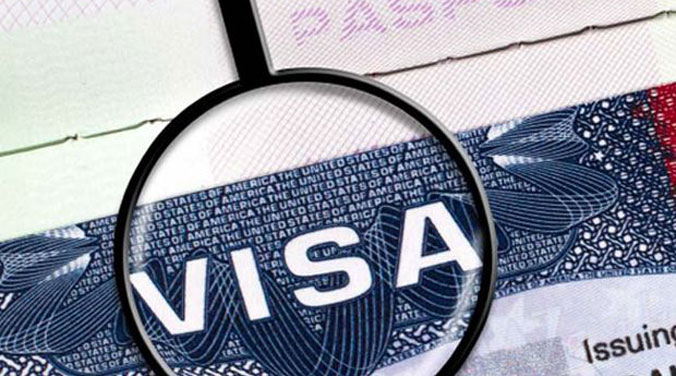 The first of at least 21 people charged in a wide-ranging "pay-to-stay" visa scheme that involved a fake New Jersey college was sentenced Tuesday in federal court to two years' probation after he pleaded guilty and cooperated with investigators.
Sanjeev Sukhija, of North Brunswick, broke down in tears and had to have his attorney finish his statement to the judge as he apologized for his part in the nationwide visa fraud case in which brokers, recruiters and employers helped more than a thousand foreign nationals fraudulently maintain their student or work visas to stay in the United States.
Agents arrested suspects in California, Georgia, Illinois, New York and New Jersey.
U.S. District Judge Madeline C. Arleo told Sukhija that he shouldn't dwell on his mistake, but should do everything he could to be the best "man, husband and father" that he can moving forward.
"You can't change what you did," Arleo said. "But you can try to make it better."
In September 2013, U.S. Department of Homeland Security agents set up a fake for-profit school, known as the University of Northern New Jersey, based in Cranford as part of an undercover operation to identify people engaged in immigration fraud.
The school was not staffed with instructors, had no curriculum, classes or any activities, according to court documents.
Sukhija contacted the school to set up a recruiting service for students from India to attend the school. In a recorded meeting between Sukhija and undercover agents, the agents explained how they manipulated the system with fake grades, transcripts and diplomas.
Sukhija and Narendra Singh Plaha, president of Platys Group LLC and Ikkon Group, information technology and outsourcing companies, set up an agreement in which the school would take tuition payments from students that Sukhija and Plaha recruited in order to maintain their visa status.
With that arrangement, Plaha could continue visas for workers he then outsourced to other companies for IT work, authorities said.
Plaha has also pleaded guilty and is scheduled for sentencing this week. He faces up to two years in prison. Sukhija originally faced nearly two years in prison but was granted probation after Assistant U.S. Attorney Dennis Carletta argued that he had provided substantial help and information that resulted in other guilty pleas.
Carletta said that the conviction could affect Sukhija's immigration status. He is an Indian citizen in the United States on a worker visa, according to court documents.
Source: northjersey.com