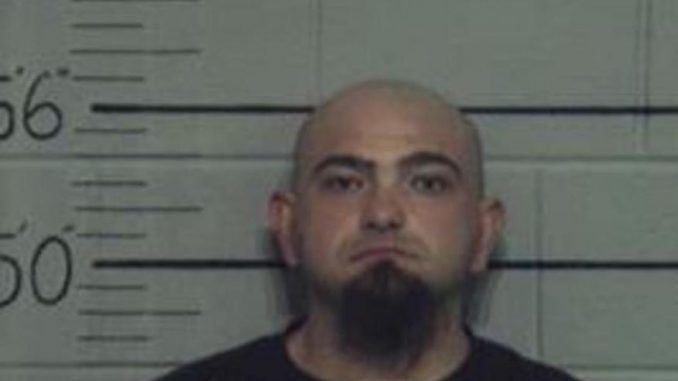 Police in Colorado captured a Utah man Sunday after a series of high-speed chases and attempted carjackings. The man is suspected in the fatal shooting of his father.
James Main Jr. was arrested after a two-day manhunt that included two high-speed chases, several break-ins and an alleged kidnapping, according to police.
The Grand Junction Police Department said the suspect was spotted around 4 p.m. Saturday near Grand Junction, Colorado but fled from officers at a high rate of speed.
About 20 minutes later police received report of a suspect attempting to carjack a victim, but it was unsuccessful. Police were not able to find the suspect Saturday night.
Sunday around 9 a.m., police were informed of another attempted carjacking, with the suspect leaving in a silver sedan after trying to steal the vehicle. As police were searching for the suspect, there was a hit-and-run crash around 10:45 a.m. involving the suspect vehicle. Main Jr. reportedly fled the scene on foot before being spotted on a stolen bicycle.
Around 11:20 a.m., police received report that the suspect had entered a home and was trying to steal a resident's vehicle, but that resident refused to give up the keys and the man left. About an hour later police heard from a woman who said James Main Jr. broke into her home, changed his clothes while inside and stole the woman's vehicle along with money and credit cards.
The woman said the man forced her to go with him when he left the home, but she was able to escape his vehicle at some point and contact police. By this time there was a heavy police presence in the area, with officers stationed at interstate exits. A trooper spotted Main Jr. driving around 1 p.m. and a high-speed chase ensued.
During that chase Main Jr. was driving erratically and often was on the wrong side of the road. Police stopped the car using a PIT maneuver and took Main Jr. into custody.
Grand Junction Police stated they were grateful, "this dangerous suspect" was apprehended safely and without injuries to anyone.