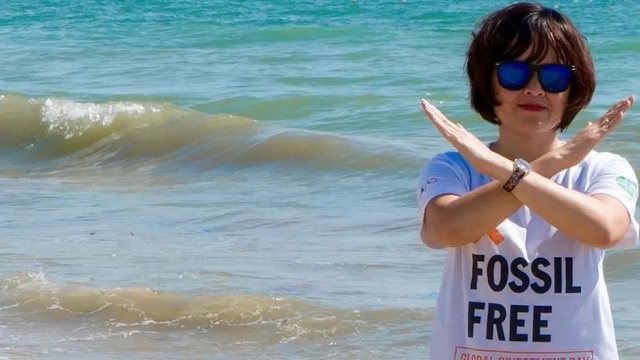 One of Vietnam's best-known climate activists has been sentenced to three years in prison over tax evasion.
Hoang Thi Minh Hong is the fifth Vietnamese activist to be jailed over the charge.
Campaigners say it is part of a state-authorised move to silence criticism of the country's climate policies.
Hoang Thi Minh Hong was convicted on Thursday in Ho Chi Minh City in a trial that lasted just three hours. She was also fined $4,100 (£3,380).
Human rights groups say this was a preordained outcome to a politically-driven case. They point out that activists have been treated more severely than other people held on tax evasion charges, being detained and denied access to lawyers.
NGOs in Vietnam have long existed in a legal "grey zone", where there are no specific requirements for them to pay tax on donations from overseas.
Yet the state has interpreted ambiguous laws in the most punitive way for the cases of these activists – in what looks like a targeted campaign against environmentalists. That impression was reinforced when a sixth person, Ngo Thi To Nhien, the executive director for Vietnam Initiative for Energy Transition, was arrested two weeks ago.
No information has yet been published about what charges she faces. Her think tank had been working with the World Bank, UN and US agencies on green energy and she was generally regarded as more of a low-profile advocate than an outspoken campaigner.
The decision to prosecute climate activists is especially incongruous as Vietnam has signed up to a landmark Just Energy Transition Partnership, the third country to do so. It has pledged to reduce its heavy dependence on coal-fired electricity and move to sustainable power with the help of $15bn (£12.3bn) of international financial aid.
Some of the detained activists were also involved in getting the Just Energy Transition Partnership deal finalised late last year. Critics are now asking why donors, including the United States, are continuing to support the climate deal when civil society is being kept out and silenced.
"Environmental groups are now effectively paralysed, fearing they will be next in the government's campaign of arrests," said Phil Robertson from Human Rights Watch.
"Vietnam is not able to ensure a genuinely 'just' energy transition without listening and responding to the views of environmental activists, particularly those who are critical of current government policies. Civil society is essential to ensuring transparency and accountability."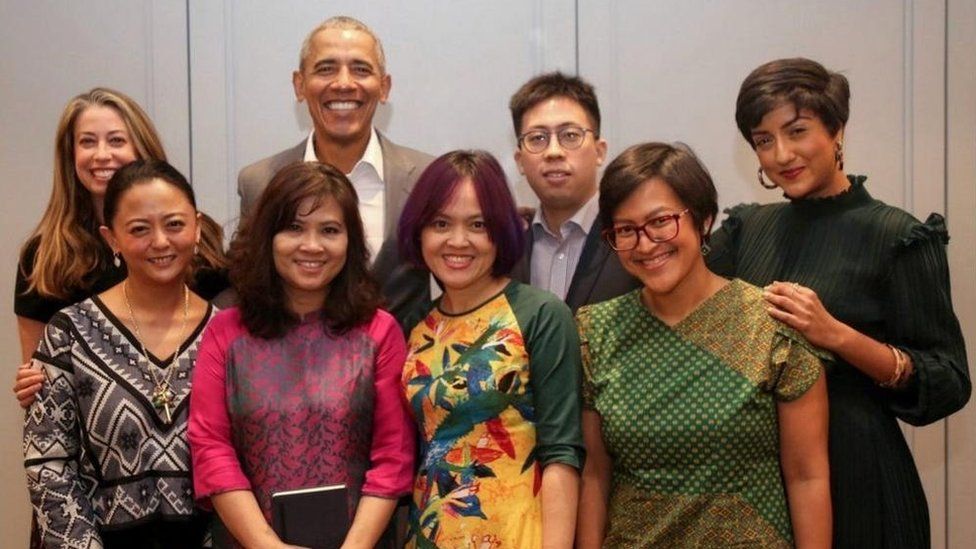 Hoang Thi Minh Hong has been a high-profile environmental voice in Vietnam ever since she gave up her job as a journalist and, in 1997, became the first Vietnamese national to visit Antarctica, to observe the receding ice.
Fluent in English, she is an original and persuasive speaker who was awarded a scholarship in 2018 by the Obama Foundation, set up by the former US president to nurture future leaders. She is widely regarded as a moderate and reasonable advocate for climate and environment.
Two of the four activists arrested before Hoang Thi Minh Hong – Nguy Thi Khanh and Mai Phan Loi – were unexpectedly released from prison earlier this year, without explanation.
But two others, Bach Hung Duong and Dang Dinh Bach, are still incarcerated. Dang Dinh Bach's wife has expressed fears for his well-being after he went on hunger strike and was assaulted in prison.
So there was strong pressure, both from human rights groups and the Congressional Vietnam caucus, on President Joe Biden to press his Vietnamese hosts on the cases of Ms Hong and the other climate campaigners during his landmark visit to Hanoi earlier this month. He was there to formalise the elevation of US-Vietnam relations to the level of a Comprehensive Strategic Partnership.
This is something the US has been pursuing for several years, seeing Vietnam as a vital partner in its effort to counter rising Chinese influence in South East Asia.
Vietnam's leaders, though, have been hesitant, worried that any deal with the US would entail additional scrutiny of their human rights record.
President Biden appears to have put such concerns to rest, leaving human rights issues out of his public statements, although he insists he did raise them in his meetings with Vietnamese officials.
The White House briefing on the visit said that both sides agreed to an "enhanced commitment to meaningful dialogue" on human rights, but few expect Vietnam's communist rulers to make more than token gestures in this direction.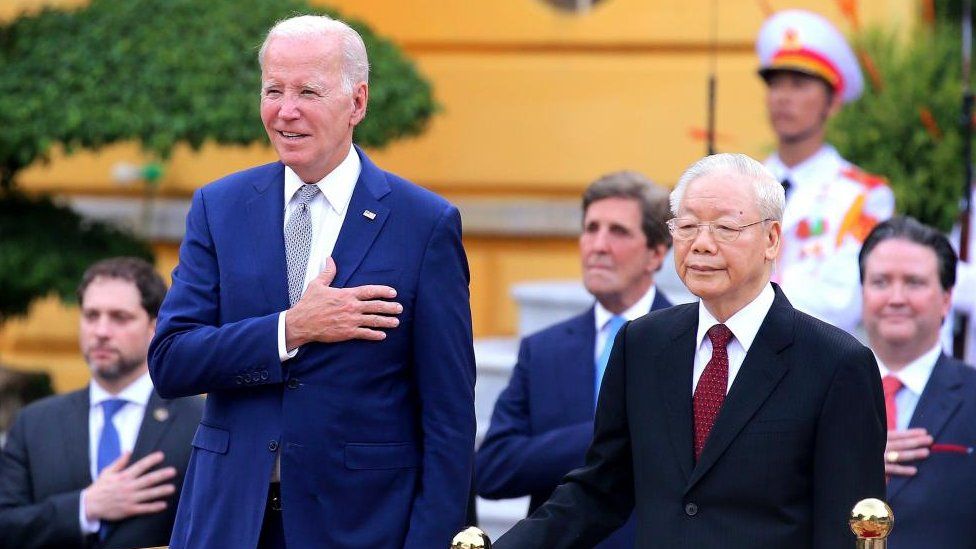 The statement by the hardline party secretary-general, Nguyen Phu Trong, under whose leadership human rights in Vietnam have significantly deteriorated, was perhaps more telling.
"We emphasised that… respect for each other's legitimate interests and non-interference in each other's internal affairs are always important," he said.
When President Biden took office in 2021, he said freedom and democracy would be the cornerstones of his foreign policy.
He has since held two Summits for Democracy, with the aim of advancing democratic values together with like-minded governments, but these were widely criticised as pointless distractions.
Today, it seems, realpolitik is back in fashion as the US battles to claw back influence in the Asia-Pacific region. And Vietnam's jailed climate campaigners can no longer count on powerful friends in Washington to lobby hard on their behalf.
It also seems clear that, despite its commitment to a "just" energy transition, the Vietnamese government will not tolerate the independent views of civil society organisations on what that "just" transition entails.
Source: bbc.co.uk