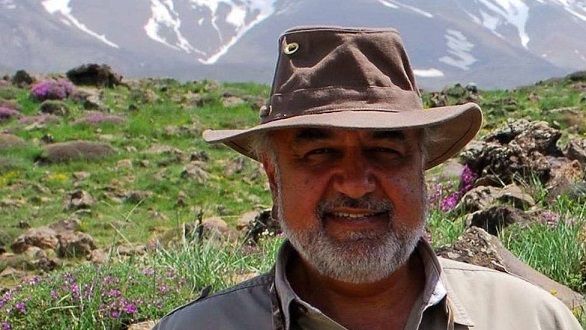 A British-US national temporarily released from prison in Iran, is "shattered" to find himself back in jail after 48 hours, his family say.
They have since returned to the UK, but Mr Tahbaz, 66, is back in Evin jail.
"He is shattered and in disbelief," a family member, who asked not to be identified, told the BBC.
"He did not think that the UK government would abandon him. He was born in the UK."
The wildlife conservationist, who has cancer, was arrested during a crackdown on environmental activists in January 2018.
The Iranian authorities accused him and seven other conservationists of collecting classified information about Iran's strategic areas under the pretext of carrying out environmental and scientific projects – charges which they all deny.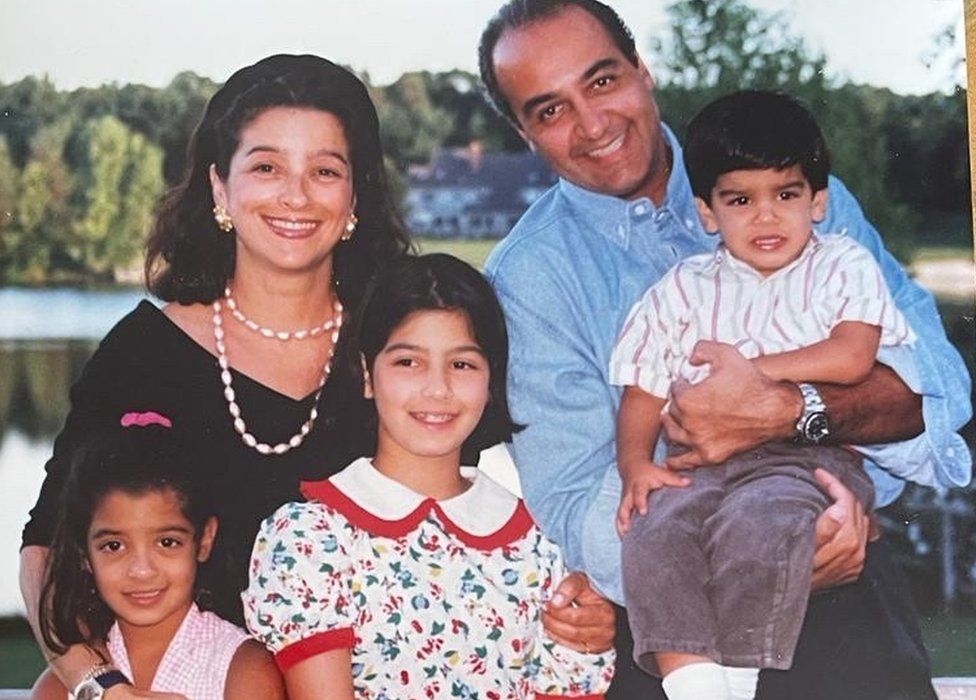 On Wednesday, Foreign Secretary Liz Truss announced that Mr Tahbaz had been released to his home in Tehran. She said Mr Tahbaz, Mrs Zaghari-Ratcliffe and Mr Ashoori had been freed as a "result of tenacious and creative British diplomacy".
But two days later Mr Tahbaz's family said they had received "devastating news" that he had been returned to prison.
"We found out only from the media that he was not coming out," said the relative interviewed by the BBC's world affairs correspondent Caroline Hawley. "The first call we got from the government was after the plane carrying Nazanin had left Iran."
Speaking after news of his return to prison on Friday, the Foreign Office said the Iranian authorities had told the UK government that Mr Tahbaz had been taken back to prison to fit an ankle tag that should have been fitted before his release.
"We hope to see him returned to his home in the coming hours," the Foreign Office said. "Morad Tahbaz is a tri-national and we are working closely with the United States to secure Morad's permanent release."
But the family member said that the conservationist's release had only ever been temporary – extended from 10 hours to 48 hours – before he was taken back to jail.
"He's still in Evin, he has no ankle tag, " she said, adding Iran authorities told Mr Tabhaz "there is no agreement and we decide what we want to do".
She told the BBC the family had been betrayed by the UK government. The Foreign Office have issued no further comment at this stage.
Like Nazanin Zaghari-Ratcliffe and Anoosheh Ashoori, relatives of Mr Tahbaz say he was arbitrarily detained by Iranian authorities on spurious national security charges.
At the time of his arrest, in early 2018, Mr Tahbaz was part of a team from the Persian Wildlife Heritage Foundation which had been using cameras to track endangered species, according to Amnesty International.
Later that same year, in October 2018, Mr Tahbaz and three of his fellow conservationists were charged with "corruption on earth" (later changed to "co-operating with the hostile state of the US"), which carries the death penalty. Three others were charged with espionage, and a fourth was accused of acting against national security.
All eight denied the charges and Amnesty International said there was evidence that they had been subjected to torture in order to extract forced "confessions".
In November 2019, they were sentenced to prison terms ranging from four to 10 years and ordered to return allegedly "illicit income".
Human Rights Watch denounced what it said was an unfair trial, during which the defendants were apparently unable to see the full dossier of evidence against them.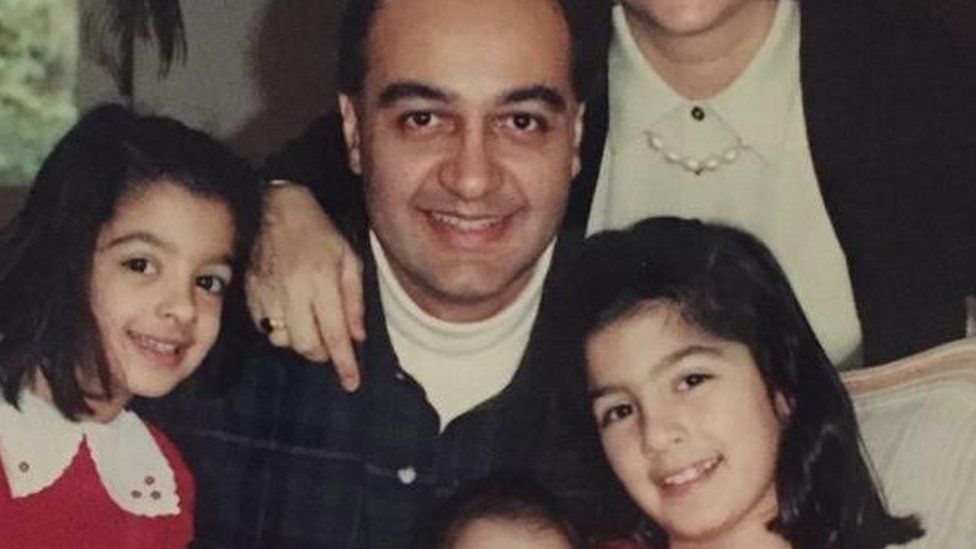 In an earlier BBC interview, his sister Taraneh Tahbaz said she had spoken to his wife when he was being escorted back to jail on Friday.
"It's like torture. I have no words at this moment. We are terrified," she told the BBC
"He's a wonderful person, very kind. He has friends all over the world," she says. "He's dedicated the later part of his life to conservation and it's very ironic that he's been punished for doing that."
"Even though he's not been released, we urge the British government not to sweep this under the rug – and to try to help, in collaboration with the Americans, to get him out as soon as possible."
Source: bbc.co.uk