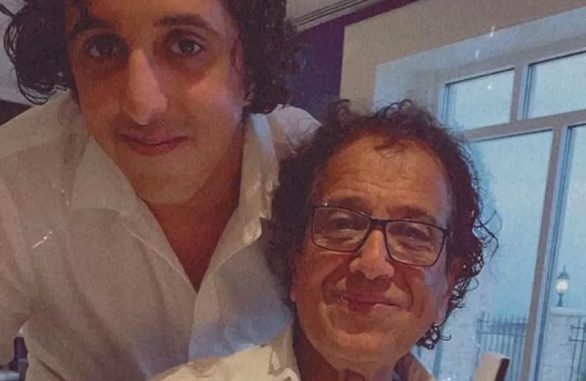 A US national held in Saudi Arabia has received a 16-year jail sentence for writing tweets critical of the government, his son has told the BBC.
Saad Ibrahim Almadi, 72, who also has Saudi citizenship, was arrested in November after he travelled from Florida to Riyadh to see his family.
His son has now spoken out for the first time publicly, going against what he says has been US official advice.
Ibrahim Almadi said he did not want to see his father die in prison.
He alleged that Saad had been held in conditions that amounted to torture since his arrest by Saudi authorities.
The Saudi court that issued the prison sentence found him guilty of trying to destabilise the kingdom and of supporting and funding terrorism.
Ibrahim says the only evidence finally presented to the court consisted of 14 tweets.
The tweets, which the BBC has seen, include criticism of the demolition of old parts of the cities of Mecca and Jeddah, concern over poverty in the kingdom, and a reference to the murdered Saudi journalist Jamal Khashoggi.
Saad was also found guilty of not reporting terrorism over tweets that Ibrahim had posted on a separate account, according to his son.
Prosecutors wanted to sentence him to the maximum of 42 years in jail, he said. Two weeks ago, he was sentenced to 16 years in prison and a subsequent 16-year travel ban, he added.
Although Ibrahim has not been able to speak to his father since he was arrested, family members in Saudi Arabia have said they have been given access to Saad and that he told them that he was fine.
Ibrahim expressed his scepticism over this to the BBC.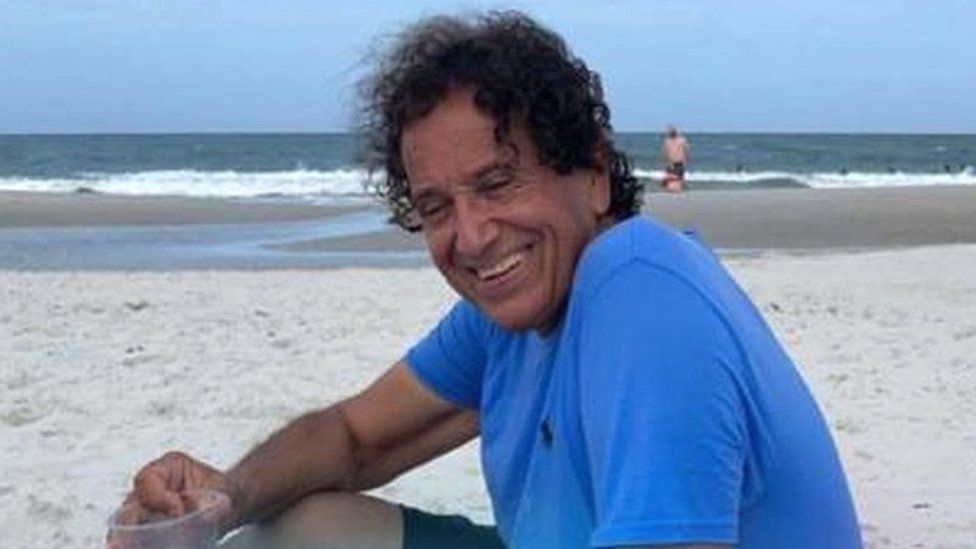 He also criticised what he sees as lack of action over his father's case by the US government. He said that only two meetings had been conducted with his father by US officials in Saudi Arabia during his detention – the first came a full six months after he was arrested.
Ibrahim also alleged that his efforts to contact the White House directly had been rebuffed.
He first revealed his father's story to the BBC when President Joe Biden travelled to Saudi Arabia in July. The visit confirmed that de facto Saudi ruler Crown Prince Mohammed bin Salman had been welcomed back into the fold of world leaders, almost four years after the killing of Jamal Khashoggi tarnished his image.
Ibrahim did not go public with Saad's name or the details of his case at that time. But now he has decided to do so.
He told the BBC that he believes there are double standards over Saudi Arabia, saying the US would take firm action if a citizen were detained in Russia or Iran. "But if you're held in Saudi Arabia, a barrel of oil is worth more than you, habibi," he said.
A source at the US state department told the BBC when asked about Saad's case during President Biden's trip to Saudi Arabia that it had no higher duty than protecting US citizens abroad, but that it could not comment further.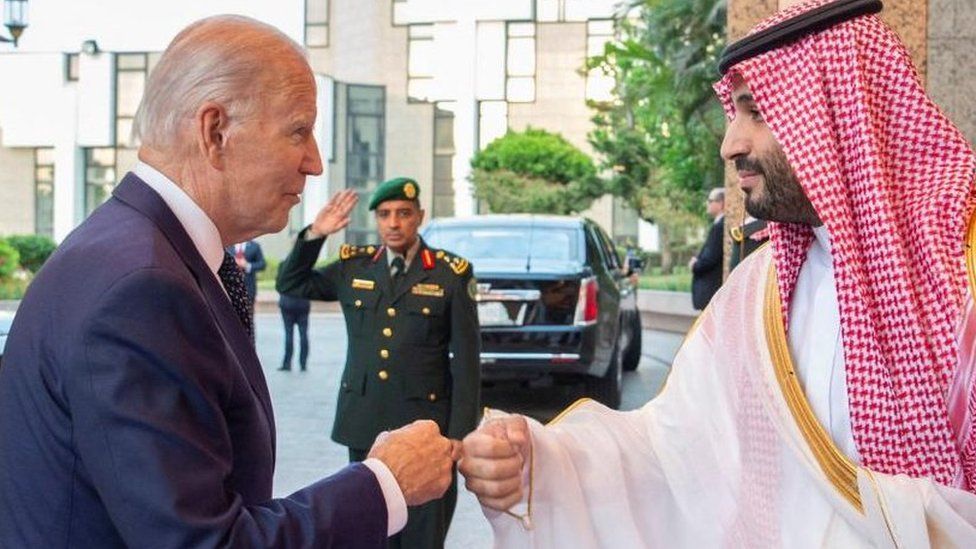 A senior State Department official has now told the Washington Post that the Biden administration has raised Saad's case with the Saudi government at senior levels. But Ibrahim accused US officials of showing no empathy or sympathy towards his father.
A Saudi commentator and adviser to the government, Ali Shihabi, responded by saying that such sentences were "very unfortunate" and would "hopefully be reversed with time".
He said the kingdom was undergoing a "tricky transition" as it imposed change on a very polarised society.
"This is a very imperfect process and prosecutor/judicial overreach is happening. Such missteps (own goals) have to be balanced in fairness with the alternative official fear, which is civil strife."
The sentence meted out to Saad is the latest in a series of extreme punishments recently issued by Saudi courts to people over what they have said on social media.
Nourah al-Qatani, a mother of five children, was given 45 years in prison on charges of "using the internet to tear the country's social fabric" over anonymous tweets that she had posted.
Salma al-Shehab, a mother of two studying at Leeds University in the UK, was arrested while on holiday in Saudi Arabia. She was found guilty of "providing succour to those seeking to disrupt public order" and publishing "false rumours" – among other charges.
Ms Shehab was originally sentenced to six years in prison. On appeal, that was raised to 34 years.
Ibrahim said an appeal was possible in his father's case, but that the example of Ms Shehab made him fearful of what might happen.
"Things might only get worse," he said.
Source: bbc.co.uk