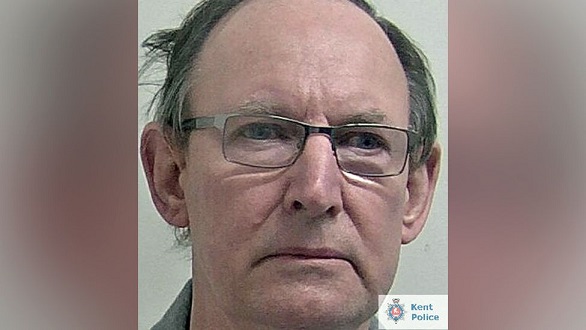 A double murderer who sexually abused more than 100 female corpses will never be released from prison.
David Fuller, 67, killed Wendy Knell and Caroline Pierce in two separate attacks in Tunbridge Wells in 1987.
He also abused corpses, including children, in two Kent morgues over 12 years while working as a hospital electrician.
Families of the victims told Maidstone Crown Court that he was "an animal", and "despicable, sick and twisted".
Mrs Justice Cheema-Grubb told Fuller during sentencing: "There is so much sorrow in this community because of what you have done.
"Your actions go against everything that is right and humane. They are incomprehensible.
"You had no regard for the dignity of the dead."
Fuller was handed two whole-life sentences for the murders with a concurrent 12-year term for his other crimes.
Warning: this article contains information some people may find distressing.
In a victim impact statement read to the court, Ms Knell's mother Pamela described her as a "thoughtful person who would do anything for anyone".
She wanted children, but did not get to have any, said Mrs Knell, adding: "We've had to live with her loss with no other comfort for the rest of our lives."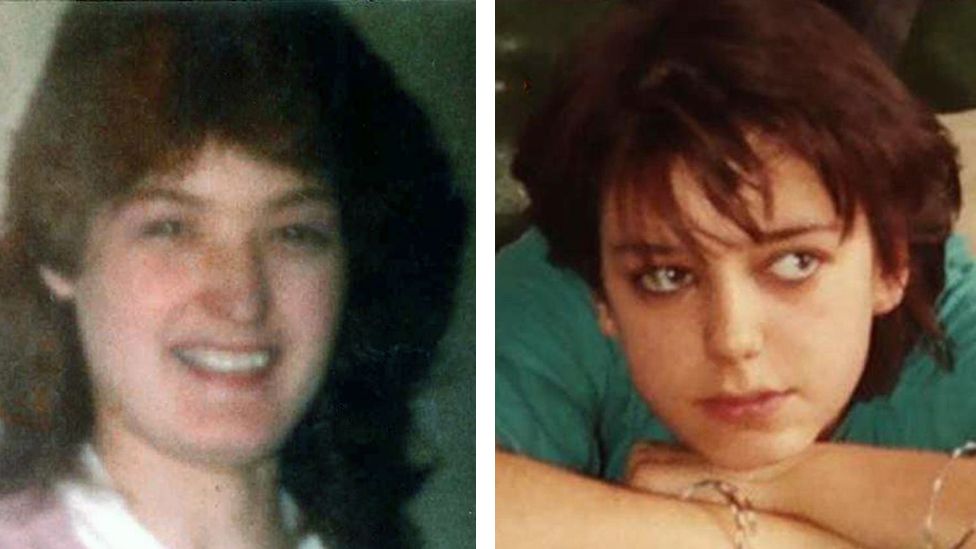 In a statement read to the court by a prosecutor, Katrina Frost, mother of Caroline Pierce, said her murder was "truly horrific" and a nightmare which "continues to this day".
Fuller was "an animal" who "returned to a normal life with his family" after the murder, while for them life was "never the same" again.
"I can never forget having to identify the badly-damaged body of my own daughter," Ms Frost said. "The images of seeing my daughter in that way, repeat over and over in my mind.
"She must have been absolutely terrified."
Health Secretary Sajid Javid announced an independent inquiry in the wake of the case, to understand how Fuller was able to operate undetected by the hospital trust, and to look at the "national implications" of his offences.
Investigators said the case came together following recent advances in DNA testing – and a police operation costing £2.5m – which linked Fuller to the double killings, dubbed "the Bedsit Murders".
Following his arrest in 2020, officers carrying out a search of his house in Heathfield, East Sussex, found footage Fuller had recorded of himself abusing corpses between 2008 and November 2020.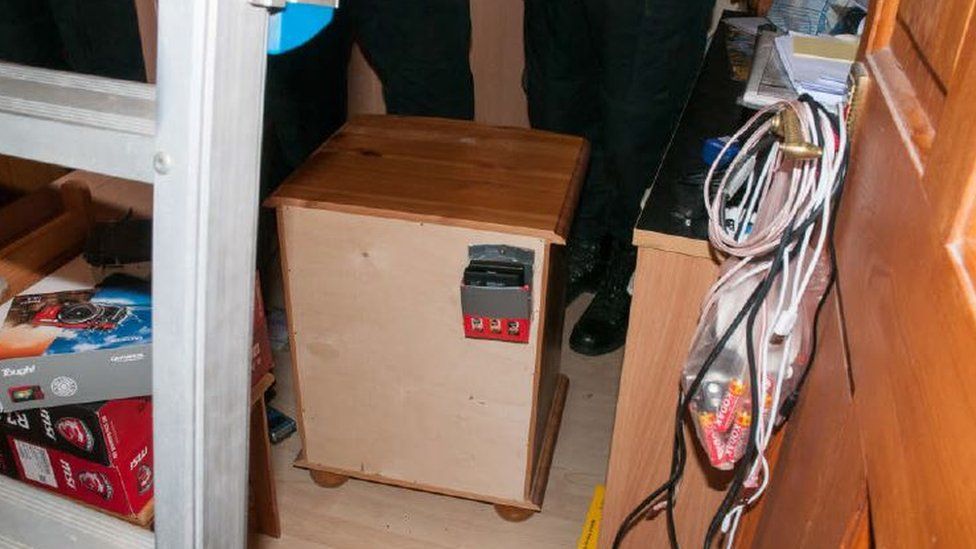 Fuller worked in electrical maintenance at hospitals since 1989, and was at the Kent and Sussex Hospital until it closed in September 2011.
He was transferred to the Tunbridge Wells Hospital at Pembury, where the offences continued until his arrest.
Investigators said Fuller would go into the morgues when other staff had left, often "visiting the same bodies repeatedly".
Prosecutor Duncan Atkinson QC said Fuller "systematically and repeatedly sexually abused" the bodies of at least 102 dead women and girls.
He said they included a nine-year-old girl, two 16-year-olds and a woman aged 100.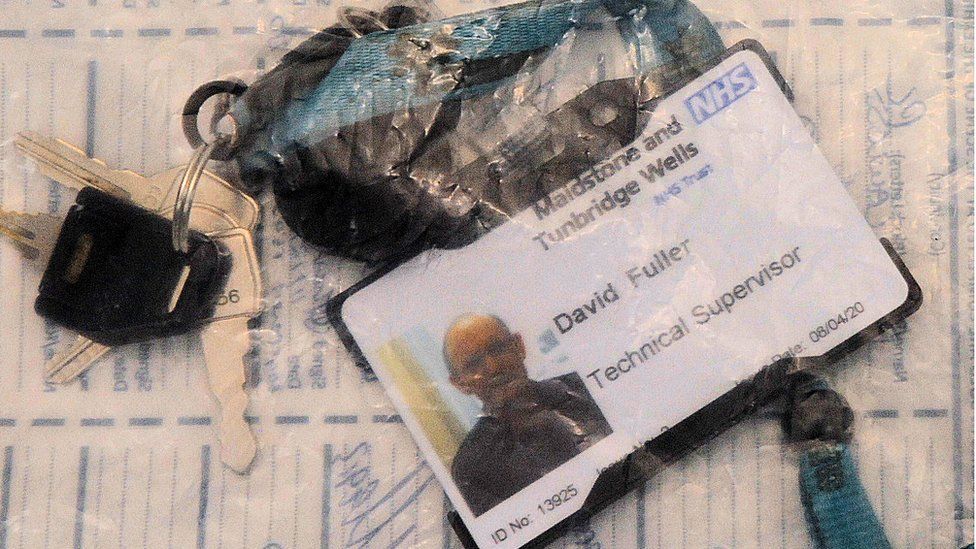 The mother of the nine-year-old girl read her victim impact statement to the court.
Fuller, wearing a grey sweatshirt and black mask, looked down for most of the hearing, but raised his eyes when the mother addressed him.
"You raped my baby. She couldn't say no to a dirty, 66-year-old man who was abusing her body. She couldn't say no, but she would have," she said.
"There's no closure. How can I make this up to her? How can I nurse that little, broken body that's been ruined and disrespected by that vile man?
"I will never be able to get over this."
Another woman talking about her mother told the court Fuller's actions were "despicable, sick and twisted", and that it was hard to comprehend something "so immoral".
"She was dead, vulnerable and not able to fend you off, but you preyed on her, on the day she died," she said.
There is evidence Ms Knell was also raped during or after her death, the court previously heard.
Ms Knell was killed in her home in Guildford Road on 23 June 1987. She was found in her bed by her boyfriend the following day, after she failed to turn up to work.
Ms Pierce was abducted from outside her home in Grosvenor Park on 24 November.
He had previously admitted killing the women subject to "diminished responsibility", but denied murder.
He also admitted 51 other offences, including 44 charges relating to more than 80 identified victims in the two mortuaries where he worked.
Miles Scott, chief executive, of the Maidstone and Tunbridge Wells NHS Trust, apologised to the families and pledged they would be compensated.
He also said the trust would make "further improvements recommended from the independent inquiry".
Det Ch Supt Paul Fotheringham said Fuller was responsible for "unimaginable horror and depravity", and that he has "caused suffering and inconceivable trauma to the lives of hundreds of other people" without "a single shred of remorse".
Source: bbc.co.uk