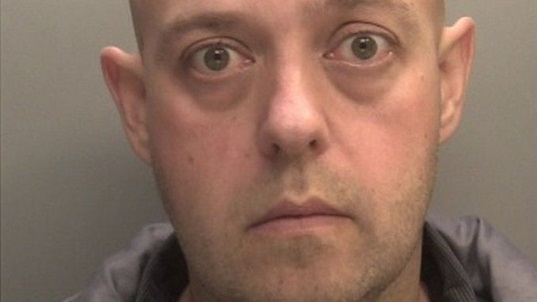 A police officer who unlawfully killed Dalian Atkinson by tasering him to the ground and kicking him in the head has been jailed for eight years.
PC Benjamin Monk, 43, discharged his Taser three times and kicked him twice in the head, leaving bootlace prints on his forehead, his trial heard.
The former Aston Villa striker died after the stand-off outside his father's home in Telford, Shropshire.
Jurors cleared Monk of an alternative charge of murder on 23 June.
Speaking after the conviction, the Independent Office for Police Conduct said it was the first time in over 30 years that a British police officer had been convicted for manslaughter in the course of their duties.
Monk is also believed to be the first officer to face a murder charge after a person had been tasered by police.
Passing sentence, Judge Melbourne Inman QC told Monk it "should have been obvious to you" the force used was excessive.
"It was when he was on the floor that you used force that was beyond reasonable," he said, adding Monk had "let [himself] and the force down".
"Although they were difficult, you failed to act appropriately in the circumstances as they developed," Judge Inman told Monk. "The obvious aggravating factor is that you committed this offence while on duty as a police officer."
The PC was ordered to serve two-thirds of his sentence before being entitled to release on licence.
During the six-week trial, Birmingham Crown Court heard how Monk and his co-accused officer, PC Mary Ellen Bettley-Smith, had responded to reports of Mr Atkinson acting erratically at the address on Meadow Close at about 01:30 BST on 15 August.
When the officers arrived, the pair, who were in a relationship at the time, said they were frightened by the sportsman, who also played for Ipswich Town and Sheffield Wednesday, and that he became aggressive and claimed to be the Messiah.
During the confrontation, Monk deployed his Taser. Twice he was unsuccessful at incapacitating Mr Atkinson, but on the third deployment he overrode the trigger for 33 seconds – six times longer than standard.
When Mr Atkinson fell to the ground, Monk kicked him twice in the head with enough force to leave imprints of his bootlaces. Jurors found this amounted to unlawful force.
Mr Atkinson, who had a number of underlying health conditions including renal failure, died just over an hour after the confrontation in hospital, aged 48.
"Dalian Atkinson had a full and active life when alive and a successful footballer," Judge Inman said.
"In later life his health deteriorated," he said, adding that on the night of his death he was "acting wholly out of character".
"He sadly and suddenly lost touch with reality. He was unrecognisable to those who knew him at the scene."
Monk claimed he acted in self-defence, that he was "absolutely petrified" and thought he and his colleague "were going to die".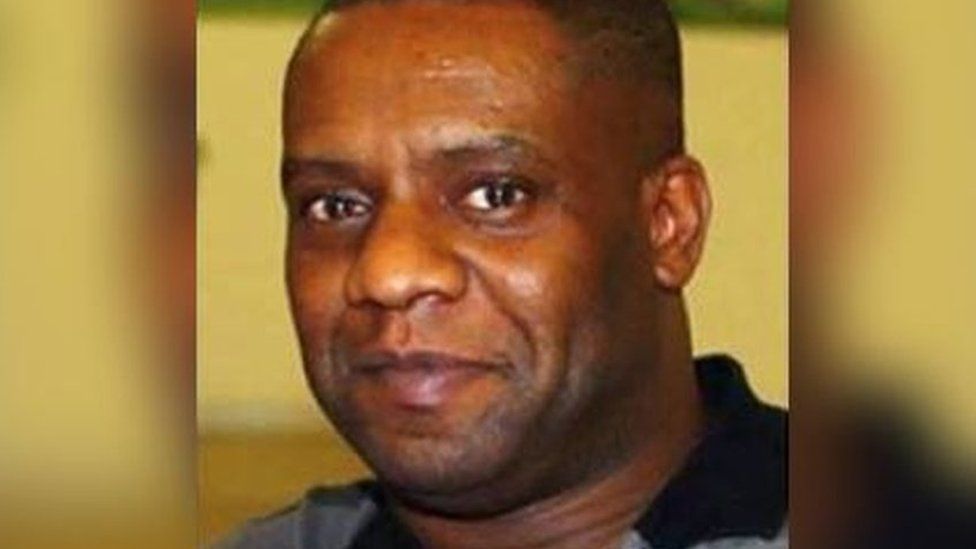 However the prosecution argued Monk had exaggerated his fear and Mr Atkinson's stature and behaviour to justify his excessive use of force.
The hearing was adjourned until Tuesday to allow Judge Inman more time to consider the evidence.
The jury was unable to reach a verdict about 31-year-old PC Bettley-Smith, who was charged with assaulting Mr Atkinson with a baton while he lay incapacitated.
Prosecutors are yet to announce whether they will seek a retrial.
Source: bbc.co.uk