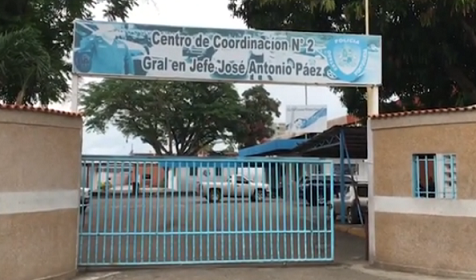 At least 29 inmates have died after clashes broke out at a prison inside a Venezuelan police station, authorities have said.
Oscar Valero, public security chief for Portuguesa state, said at least 19 police officers were wounded.
He said the violence broke out when police special forces (FAES) tried to stop a "massive" break-out.
The jail, in Acarigua, is designed to hold 250 people but currently has around 540, rights groups said.
Mr Valero told reporters that police officers had faced "a hail of gunfire" and that inmates detonated grenades in Friday's incident.
A prisoners' rights group, Una Ventana a la Libertad, said the clashes broke out when officers tried to rescue visitors who had been taken hostage by inmates on Thursday.
"This morning (authorities) sent the FAES and there was a clash," director Carlos Nieto told AFP news agency.
"The detainees had weapons, they shot at the police. Apparently they also detonated two grenades."
However, Humberto Prado from the Venezuelan Prisons Observatory rights group said the clashes broke out when authorities entered the block to carry out searches and remove female visitors.
He told Reuters news agency: "How is it that there was a confrontation between prisoners and police but there are only dead prisoners? And if the prisoners had weapons, how did those weapons get in?"
Venezuela has seen a number of violent prison clashes in recent years. In March 2018, 68 inmates died in a fire at a police jail.
In August 2017, at least 37 people were killed when a riot broke out in a prison in southern Venezuela.
Source: bbc.co.uk