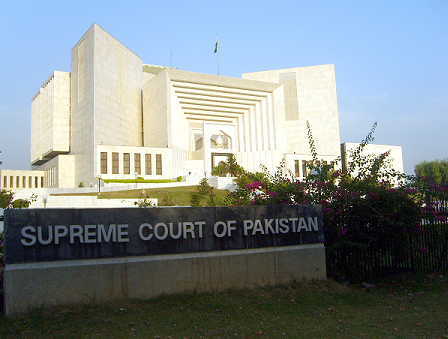 Pakistan's Supreme Court has re-imposed a ban on all Indian TV channels, overturning an earlier order from a lower court.
Chief Justice Saqib Nisar said the ban was justified as India was damming rivers that flow into Pakistan.
Pakistan says the dams are being used against it as a weapon, a claim India denies.
Indian television and films are popular in Pakistan, but the country has banned them before in response to tensions.
"India is shrinking the flow of water into Pakistan," Mr Nisar reportedly said, as he overturned an earlier verdict by the Lahore High Court. "Why shouldn't we close their channels?"
More than 80% of irrigated agricultural land in Pakistan depends on the river Indus and its tributaries, most of which flow from the Himalayas.
Pakistan first imposed a ban on Indian films following the Indo-Pakistan war of 1965.
The ban was eventually lifted in 2008, but has been sporadically reintroduced.
After India cracked down on protests in the disputed region of Kashmir in 2016, Pakistan banned all TV and radio from its neighbour.
Source: bbc.co.uk