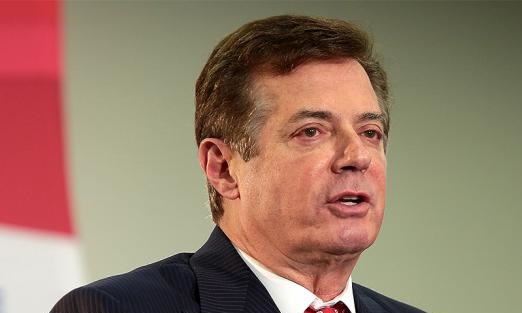 Ex-Trump campaign chief Paul Manafort has been found guilty on eight charges of tax fraud, bank fraud and failing to disclose foreign banks accounts.
But the jury at his trial in Virginia failed to reach a verdict on 10 other charges and the judge declared a mistrial on those.
It was the first criminal trial arising from the justice department probe into alleged Russian election meddling.
The verdict came on the fourth day of jury deliberations.
Prosecutors presented evidence of Mr Manafort's luxurious lifestyle – including photos of a $15,000 (£11,000) ostrich coat.
Judge Ellis scolded the prosecution for spending too much time on Mr Manafort's wealth, saying it "isn't a crime to have a lot of money".
But prosecutors had emphasised Mr Manafort's extravagant spending was only possible because of his bank and tax fraud.
He was accused of using 31 foreign bank accounts in three different countries to evade taxes on millions of dollars.
The prosecution's star witness was Mr Manafort's former associate Rick Gates, who has admitted embezzling hundreds of thousands of dollars from Mr Manafort while allegedly helping his boss commit tax crimes.
The defence sought to undercut Gates' credibility by citing his "secret life", and noting that he had told so many lies he could not keep track of them all.
The judge also said he had been receiving threats related to the Manafort case and was under US Marshal Service protection.
He added that he would not release juror names due to safety concerns.
Mr Manafort managed Mr Trump's presidential campaign for five months in 2016, and he was in charge when Mr Trump clinched the Republican party nomination.
Last October, Mr Manafort was charged by special counsel Robert Mueller, who was appointed by the Department of Justice to investigate alleged Russian meddling in the 2016 election.
The Virginia trial was not connected to the US president, but instead dealt with Mr Manafort's political consulting with pro-Russian politicians in Ukraine, largely predating his role with the Trump campaign.
The Ukrainian government found ledgers pledging more than $12m (£9.2m) in cash to Mr Manafort for his advisory work with former President Viktor Yanukovych while he was in office, the New York Times reported.
It was also alleged Mr Manafort secretly worked for a Russian billionaire to aid Russian President Vladimir Putin's political goals in other parts of the former USSR. Mr Manafort denied that allegation.
Source: bbc.co.uk