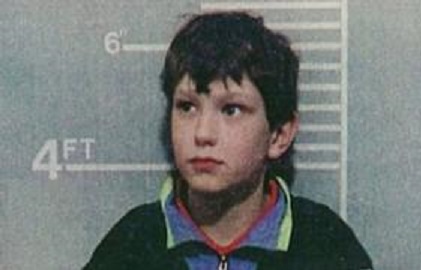 A legal bid to lift the anonymity of one of the killers of toddler James Bulger will be heard in December.
James's father and uncle have challenged Jon Venables' right to lifelong anonymity after he was jailed in February for possessing child abuse images for a second time.
Venables and Robert Thompson, both 10, killed the two-year-old after snatching him in Bootle, Merseyside in 1993.
The hearing will be held in public at London's High Court.
In the latest of a series of rulings dealing with preliminary issues, judge Sir James Munby said the case would be heard by Sir Andrew McFarlane, the new president of the Family Division.
The hearing is due to take place on or after 3 December and is set to last two days.
Solicitor-advocate Robin Makin, representing James's father Ralph Bulger and uncle Jimmy, said the original injunction was granted on the basis Venables was rehabilitated and would not reoffend.
James's mother Denise Fergus is not part of the case and said she does not support her ex-husband's legal battle.
Venables and Thompson were granted lifelong anonymity and given new identities when they were released on licence in 2001.
In 2010, Venables was jailed for two years after admitting downloading and distributing indecent images.
He was sentenced to three years and four months in prison earlier this year after he admitted charges of making indecent images of children and one of having a "sickening" paedophile manual.
Source: bbc.co.uk