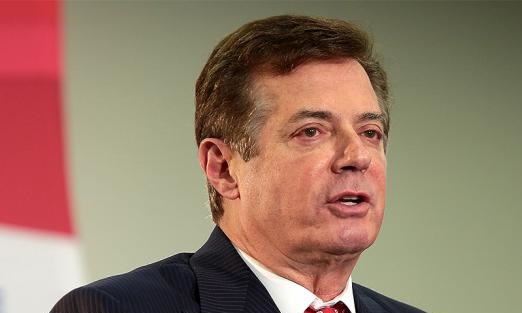 he trial of Donald Trump's ex-election campaign chief is set to begin, the first to emerge from an inquiry into Russian meddling in the vote.
Paul Manafort faces 18 criminal counts, including bank fraud, and could face up to 30 years in jail if found guilty.
The former political consultant, who ran the Trump campaign for three months, has pleaded not guilty.
Prosecutors are expected to say that his life of luxury did not match what he had declared on his tax returns.
The accused
Before joining Mr Trump's team in summer 2016, Paul Manafort had worked on a number of Republican presidential campaigns, including those of Gerald Ford in the mid-1970s and Ronald Reagan from 1978 to 1980.
As a lobbyist, he developed a reputation for representing the unrepresentable, including former Philippine strongman Ferdinand Marcos, who was accused of torturing, abducting and killing thousands of opponents.
Mr Manafort took over as chairman of the Trump campaign in May 2016 and aimed to present a more thoughtful candidate, who stuck to scripts instead of ad-libbing in campaign rallies. He was in the hot seat when Mr Trump eventually won the Republican nomination, and organised the Republican convention in July 2016.
But Mr Manafort quickly faced allegations that he had not disclosed millions of dollars he received for consultancy work he carried out in Ukraine for its then pro-Russian president. At the same time, the Republican Party changed the language in its manifesto regarding the conflict in Ukraine, removing anti-Russian sentiment.
Mr Manafort quit Mr Trump's team in August 2016.
The allegations
More details about Mr Manafort's work in Ukraine and with Russian nationals are expected to emerge in the 69-year-old's trial, which starts on Tuesday.
Court papers allege that he "generated tens of millions of dollars in income"from his work in Ukraine and "engaged in a scheme to hide income from United States authorities".
The charges include:
Five counts of filing false tax returns
Four counts of failure to report foreign bank accounts – prosecutors allege Mr Manafort funnelled millions of dollars through Cyprus, Saint Vincent and the Grenadines and the Seychelles
Nine counts of bank fraud or bank fraud conspiracy – he is alleged to have made false or misleading statements to three different banks to obtain loans
Prosecutors say they will present evidence alleging a senior bank executive helped Mr Manafort get $16m in loans in return for efforts to get him positions on the campaign and in the administration
About 500 pieces of evidence have been submitted by investigators, including luxury watches and pictures of lavish homes, and up to 35 witnesses could be called.
Among them is former Manafort associate Rick Gates, who in February pleaded guilty to charges of conspiracy and lying to investigators. He has since been co-operating with the investigation into Mr Manafort.
The trial, in Alexandria, Virginia, is expected to last at least three weeks. Mr Manafort denies all charges, and at one point had sought to get them dismissed.
The context
The charges all came about through the special counsel investigation into Russian interference in the 2016 US presidential election, led by former FBI chief Robert Mueller. So far, 32 people and three companies have been charged by Mr Mueller.
Lawyers for the special counsel have, however, said that "the government does not intend to present at trial evidence or argument concerning collusion with the Russian government". His investigation is ongoing.
Mr Trump has expressed sympathy for Mr Manafort since the charges were laid, calling him a "nice guy". He has also put distance between himself and Mr Manafort's charges, saying in a tweet: "This is years ago, before Paul Manafort was part of the Trump campaign."
Rudy Giuliani, the president's personal lawyer, has indicated that Mr Trump could pardon Mr Manafort should he be found guilty. "He has a right to consider it," Mr Giuliani told Reuters. "It's his power."
Unlike his former colleague Rick Gates, Mr Manafort has not co-operated with the special counsel investigation.
At an earlier hearing, a federal judge criticised Mr Mueller's team and accused it of using Mr Manafort.
"You don't really care about Mr Manafort's bank fraud," Judge TS Ellis said. "What you really care about is what information Mr Manafort could give you that would reflect on Mr Trump or lead to his prosecution or impeachment."
Mr Manafort faces a second trial in September on charges related to his lobbying work in Ukraine. He also faces an allegation of witness tampering.
On the eve of Tuesday's case, Mr Manafort abandoned his attempt to challenge Mr Mueller in civil court.
Source: bbc.co.uk