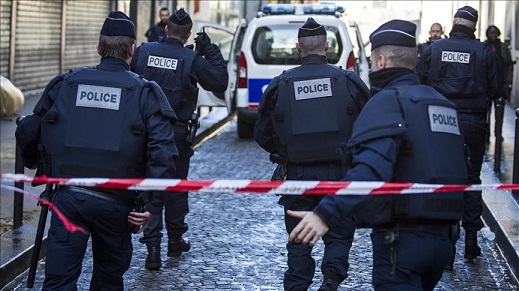 A knifeman has killed one person and wounded four in a suspected terror attack in central Paris, French officials say.
The attacker was then shot dead by police in the Opéra district. Witnesses say they heard him shout "Allah Akbar".
So-called Islamic State (IS) later said one of its soldiers carried out the attack on Saturday evening.
It took place in an area renowned for its nightlife. People ran for cover into cafes and restaurants.
French President Emmanuel Macron tweeted (in French): "France has once again paid in blood, but will not give an inch to the enemies of freedom."
Police first tried to stop the attacker with a stun-gun before shooting him dead. Two of the wounded are in a serious condition.
IS claimed the attack in a brief statement posted on its news outlet.
French Interior Minister Gérard Collomb praised police for their "cool response". He said his first thoughts were "with the victims of this heinous act".
Paris Mayor Anne Hidalgo tweeted (in French): "Tonight, our city was bruised."
"I want to tell them that all Parisians are on their side," she added.
French police warned the public not to spread rumours.
"Please only share information coming from a trusted source," the police tweeted.
France has been on high alert following a series of attacks over the past three years. Some have been claimed or inspired by so-called Islamic State (IS).
Source: bbc.co.uk