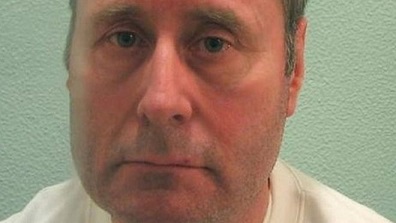 "Black cab rapist" John Worboys faced one of his victims in court as an appeal to challenge his release was granted.
Worboys, who was jailed for drugging and sexually assaulting passengers, was due to be freed on license.
He appeared at the High Court earlier, where judges heard a judicial review application lodged by two of his victims, one of whom attended court.
Worboys was told he would remain in jail until a full hearing on 13 March.
He was summoned to appear in person at the Royal Courts of Justice by Sir Brian Leveson after the judge had a "bad experience" with a prison video link.
Worboys' victims were unaware he would be present, but Sir Brian said it was important there was "no interruption" in proceedings.
Solicitor Harriet Wistrich said one of the victims, who was in court throughout the hearing, found it "very, very difficult" that Worboys was also there.
She added: "She felt it was really necessary to be there and to say she wasn't going to be frightened of him being there, and to challenge his power.
"But obviously it is hard seeing him there in the flesh after all this time."
Ms Wistrich, who is representing both victims behind the judicial review action, said after the hearing: "We are obviously very pleased that permission has been granted to proceed.
"We are looking forward to being able to understand and scrutinise all the material before the Parole Board, to consider how to bring forward a challenge."
Worboys, 60, was convicted of 19 offences including one count of rape, but is believed to have carried out more than 100 rapes and sexual assaults on women in London between 2002 and 2008.
He was given an indefinite jail sentence in 2009, with a minimum term of eight years.
On 4 January the Parole Board announced its decision to release Worboys on licence, prompting anger among his victims and in Parliament.
Victims' groups and representatives were outraged by news of Worboys' release, saying many victims were not informed before it was made public.
However, the government said it would not challenge the Parole Board's decision.
Justice Secretary David Gauke said at the time "it would not be appropriate" for the government to seek a judicial review, but added that his decision should not stop others from making their own legal challenge.
"Let me be absolutely clear, Worboys will not be released until his victims' representations have been properly considered and his licence conditions are in place."
The case was brought forward by two of Worboys' victims and the Mayor of London, Sadiq Khan.
They are crowdfunding their action and have been pledged more than £62,000.
Earlier in the hearing, Worboys agreed that the victims and Mr Khan should be allowed to see the Parole Board's reasons for ordering his release.
Ben Collins, for the Parole Board, told the court: "The board does not wish to take any step to prevent a review of the decision and does not propose to stand in the way."
Phillippa Kaufmann QC, representing two of Worboys' victims, said it appeared something had gone "very wrong" and the victims were "concerned not only for themselves but for the wider public and women in particular".
The victims were also concerned that the decision was "made entirely in secret," Ms Kaufmann said.
Reacting to the ruling, mayor Sadiq Khan said Worboys' victims and Londoners would be "relieved".
"I'm pleased that there will now be an opportunity for thorough scrutiny of this decision by the Parole Board," he added.
Analysis: BBC home affairs correspondent Danny Shaw
The legal challenge was described in court as "unique" and "unprecedented", never before has someone other than a prisoner tried to overturn a Parole Board release decision.
The hearing itself was also highly unusual, with John Worboys appearing in person, looking frail, thin and slightly hunched. It's the first time he's been seen in public since he was sentenced in 2009.
During the proceedings Sir Brian Leveson spoke to Worboys – referring to him by his new name, Mr Radford – to seek his agreement on the disclosure of documents about his release.
Halfway through, a solicitor, who had taken an interest in the case and was in court, agreed to represent the convicted sex offender, assuming he's granted legal aid.
What wasn't a surprise about the case was the outcome – it will go to a full hearing next month when the decision to sanction Worboys' release can be scrutinised in detail.
Source: bbc.co.uk