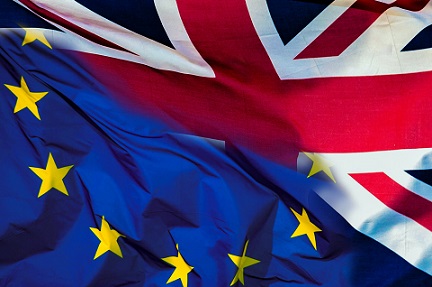 The European Court of Justice (ECJ) is to be questioned on whether British people have rights to EU citizenship after Brexit.
A Dutch judge has agreed to take the issue to the court following a landmark case brought by five British nationals.
Netherlands-based Stephen Huyton is among the group that has been campaigning for ECJ intervention.
If the ECJ does make a ruling, it might guarantee post-Brexit rights, such as freedom of movement.
Mr Huyton, a director of a US firm who has lived in The Netherlands for the past 24 years, co-launched the action in Amsterdam.
He said he was delighted with the Dutch judge's decision, but added that this was only the "first step to clarity about what Brexit means for our EU citizenship".
He and his family maintain that they hold independent rights as EU citizens, above those of any specific member state.
However, many Brexit supporters argue that the ECJ should not have power to overrule British court decisions.
More than a million British nationals live in EU countries and about 42,500 live in the Netherlands.
"You cannot play with the lives of 1.2 million people as if they are pieces on a chess board," said Mr Huyton, who was not eligible to vote in the UK's EU referendum in 2016 as he had been living outside the UK for more than 15 years.
What does EU citizenship mean?
EU citizenship is described in Article 20 of the Treaty on the Functioning of the European Union and includes the rights to:
Travel and live anywhere in the EU
Vote and stand as a candidate in European and local elections in another EU country
Get diplomatic protection and consular help from any other EU country in another part of the world
The Netherlands is among a number of countries that does not currently allow foreigners to have dual nationality, in most cases.
The group's lawyer, Christiaan Alberdingk Thijm, said: "Are you an EU citizen for life or can your citizenship be taken away from you? That is the fundamental question that will be put forward to the European Court."
In his court papers, he said the ECJ was the only court that could "explain how to turn the political mess of Brexit into a judicial solution".
Brexit negotiators resumed talks in Brussels on Tuesday, looking towards Britain's planned withdrawal from the EU in March 2019.
Source: bbc.co.uk