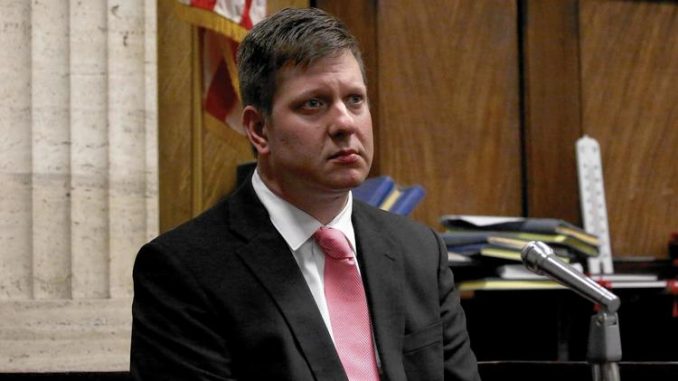 The Chicago police officer at the center of a fatal shooting that has rocked the Police Department for 19 months took the witness stand Wednesday in a Cook County courtroom in a surprise development.
Officer Jason Van Dyke, charged with murder in the on-duty fatal shooting of black teenager Laquan McDonald, testified at a hearing to determine if a special prosecutor can use statements the officer gave police investigators to aid in their case against Van Dyke.
While on the stand for about half an hour, Van Dyke said he believed he was required to speak with then-Detective David March and then-Deputy Chief David McNaughton shortly after the October 2014 shooting.
Van Dyke repeatedly told prosecutors that he did not recall if anyone specifically warned him he would be fired or disciplined if he did not answer questions speak at the scene of the shooting.
A long-standing legal rule prohibits statements that officers are required to give from being used against them in criminal proceedings. Judge Vincent Gaughan ordered the hearing to determine if Van Dyke's statements to March and McNaughton are subject to that rule.
Van Dyke's testimony came a day after authories announced that March, who led the investigation inot the shooting, and two other officers were indicted on charges they conspired to cover up the details of McDonald's death to protect Van Dyke.
The indictment alleged the three lied about the threat posed by McDonald to shield Van Dyke from trouble. The accounts of officers at the scene dramatically differed from video from a police dashboard camera that showed Van Dyke shoot McDonald 16 times as he walked away from police while holding a knife.
The court-ordered release of the video in November 2015 — on the same day that Van Dyke was charged with first-degree murder — touched off angry, prolonged protests and resulted in a U.S. Department of Justice investigation that castigated the Police Department for too often resorting to excessive force, particularly against minorities.