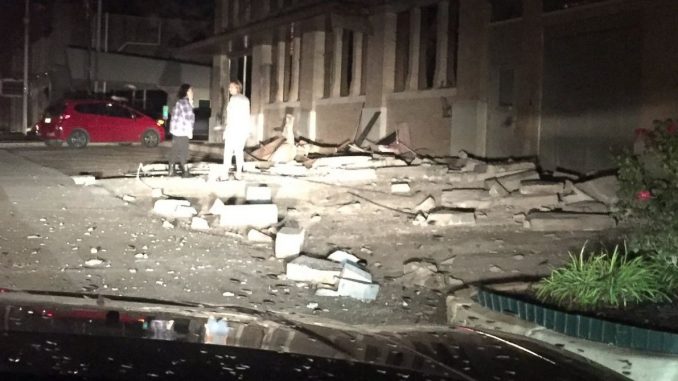 An earthquake rattled central Oklahoma tonight, reportedly damaging multiple buildings in Cushing, about 50 miles northeast of Oklahoma City, and felt as far away as Arkansas, Kansas and Missouri.
According to the U.S. Geological Survey, the quake hit at 7:44 p.m. The USGS initially measured the quake at 5.3 magnitude, but later revised the measure to 5.0.
According to the Cushing Fire Department, numerous buildings were damaged, but Cushing police said there were no reports of injuries.
read the full story here:  http://abcnews.go.com/US/earthquake-hits-oklahoma-damage-reported/story?id=43348131