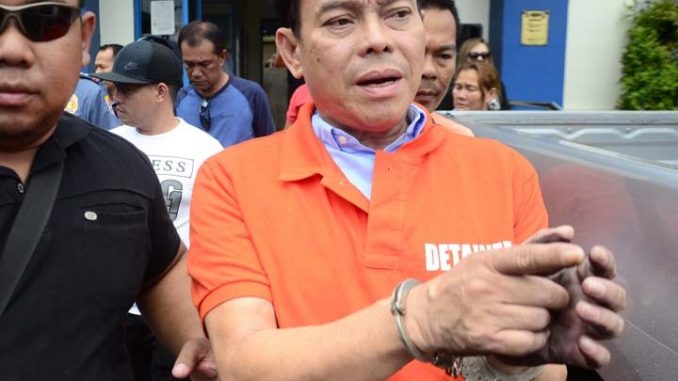 A mayor jailed on drug charges has been shot dead in his cell after a reported gun battle with police in the Philippines.
Rolando Espinosa and fellow inmate Raul Yap apparently opened fire as officers looked for firearms and illegal drugs during a raid.
The mayor, Rolando Espinosa Sr. of Albuera, a town in Leyte Province in the central Philippines, had been arrested in October, several weeks after Mr. Duterte included him in a list of about 150 Philippine officials who he said were involved in narcotics. Mr. Espinosa, who had denied any wrongdoing, is the second politician on the list to have been killed by police officers in a little more than a week.
The Leyte provincial police said Saturday that Mr. Espinosa and his cellmate, Raul Yap, had been killed in a "firefight" with police officers, who woke them at dawn while searching their cell. The provincial police chief, Juvy Espinido, told a Manila radio station that both men had "resisted" the police but said he could not provide further details.
Later, the police said they had recovered two handguns from the jail cell. Bags containing what was believed to be methamphetamine, marijuana and drug paraphernalia were also found inside the cell, the police said.
The mayor of Albuera in Leyte is the second local government executive on President Rodrigo Duterte's so-called "narco-list" killed during police operations.