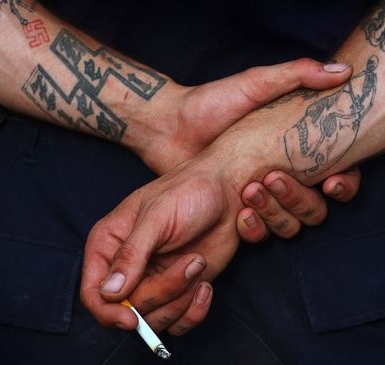 Frank George Owens of D'Iberville, a member in the Aryan Brotherhood of Mississippi, was sentenced to life in prison on charges including racketeering and murder following a 2010 killing.  He was also sentenced to serve an additional 10 years for attempted murder.
A federal grand jury found Owens and Brotherhood member, Eric Glenn Parker of Richton, guilty of racketeering conspiracy and murder. Both were also convicted of attempted murder.  Parker hasn't been sentenced yet.
The Justice Department says the Aryan Brotherhood is a violent "whites only" group that operates inside and outside of state prisons.