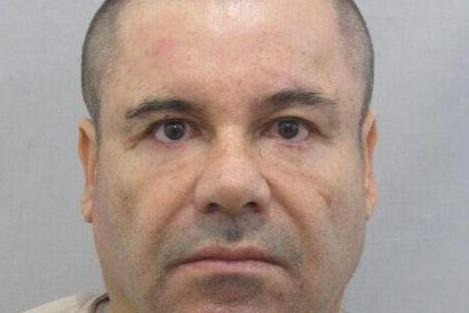 MEXICO CITY- the wife of Joaquin "El Chapo" Guzman and mother of his twins, Emma Coronel Aispuro,  has filed a complaint with Mexico's National Human Rights Commission over the way her husband has been treated in prison.
The complaint alleges Guzman's wife fears her husband will not live to see the month of December and will likely "go insane" beforehand.  Mexican prison officials are causing "imminent and irreparable … physical, psychological and moral" damage," the complaint adds.
José Refugio Rodríguez, Guzman's lawyer,  said " Joaquin Guzman does not want a five-star hotel, does not want a spa — Joaquin Guzman wants to be treated like a human being, with the standards set by the United Nations for persons deprived of their liberty."
Guzman and his lawyers have repeatedly said the drug lord has been treated poorly while imprisoned. Guzman's allegations have gone so far that he has said he is becoming a "zombie" from lack of sleep — while his lawyers accuse prison authorities of subjecting Guzman to "physical and mental torture."
Guzman was captured Jan. 8 after escaping from Mexico's Altiplano Federal Prison. Guzman's Sinaloa Cartel is credited with dominating the illegal drug market in nearly the entire United States.