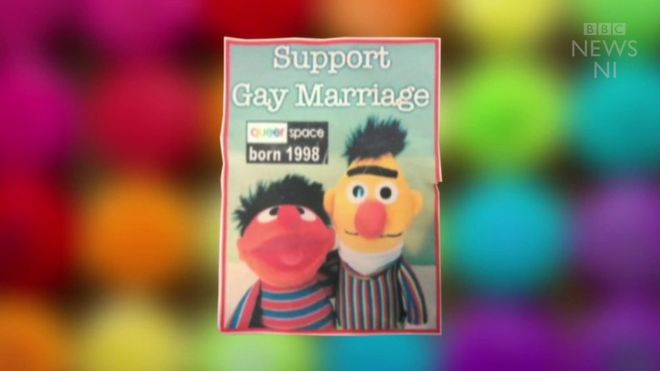 Ashers Bakery in Belfast, NI, refused to bake the cake with a pro-gay marriage slogan on it in 2014. Northern Ireland's Equality Commission brought a civil action alleging the bakery breached its statutory duty not to discriminate on the grounds of sexual orientation.  The Court of Appeal in Belfast upheld a finding that the shop unfairly discriminated against customers by refusing to bake the cake.
Peter Tatchell, a British human rights campaigner, says people should be able to discriminate against ideas they do not agree with and that this ruling potentially sets a dangerous precedent.
"I disagree with them, but in a free and open society I think it's wrong that the appeal court to suggest that they should be effectively compelled by law to put a message on a cake (to) support gay marriage, when they themselves disagree with it. What's dangerous about this ruling…is that it implies that a gay baker could be forced by law to decorate cakes with anti-gay messages. It could also mean that other services providers – printers, t-shirt makers and so – they could be required to print sexist or xenophobic messages.  In a free society of course serious hate crime should be unlawful; but merely expressing an opinion, such as opposition to gay marriage – even though I disagree with it – that's what freedom is about".