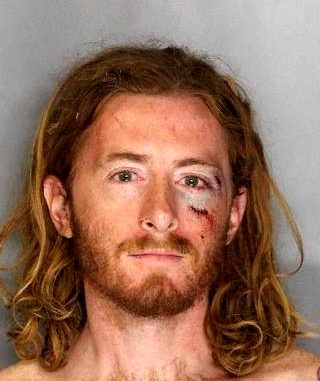 The activist who hit Sacramento Mayor Kevin Johnson in the face with a coconut cream pie in September appeared Thursday in Sacramento Superior Court.  Sean Thompson was arrested on felony and misdemeanor charges.  During a brief fight, the mayor hit Thompson and sent the 32-year-old man to a hospital before he was booked into jail.
In a booking photo released by the Sacramento Police Department, Thompson appeared to have two sets of stitches around his bruised left eye.
Thompson wants all charges dropped because his lawyer claims he has already received "street justice" when Johnson tackled and punched him.