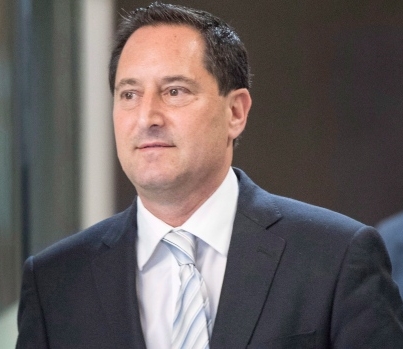 By Jaela Bernstien, CBC News
More than three years after Michael Applebaum's term as Montreal mayor was cut short after seven months by corruption charges, his trial is getting underway.
The former mayor was supposed to be the leader who would erase the stain of corruption from city hall, but instead he was soon caught up in a scandal of his own. Today begins his trial and the chance to clear his name for the public record.
Prosecutor Nathalie Kleber is expected to start off by outlining her case, arguing that Applebaum asked for cash from real estate promoters in exchange for approving real estate projects and zoning changes.
The allegations date back to Applebaum's time as borough mayor of Côte-des-Neiges—Notre-Dame-de-Grâce, between 2002 and 2012.
He faces 14 charges, including fraud, breach of trust, corruption and conspiracy.
The former mayor has maintained his innocence since he was arrested in June 2013.
"I have never taken a penny from anybody," he said to Montrealers the day he resigned, calling all the allegations against him unfounded.
"I would like to tell Montrealers that I love them, that I understand their frustration," he said.
Applebaum's attorney, Pierre Teasdale, would not confirm whether his client would be testifying in his own defence.
He said he'll make that decision once the Crown wraps up its case.
Teasdale said Applebaum is glad his trial date has finally arrived.
"Like any other person, his life has been suspended on many aspects because of criminal charges put against him," Teasdale told CBC News.
"Even if he's presumed innocent … as soon as someone is accused of criminal charges, damages are done in the public," he said.
"We can't avoid people forming opinions. It depends on what they read, what they hear."
Applebaum has requested to have a trial before a judge alone, rather than a jury.
The trial is expected to last at least two weeks.
Source: http://www.cbc.ca/news/canada/montreal/michael-applebaum-trial-day1-1.3845159?cmp=rss