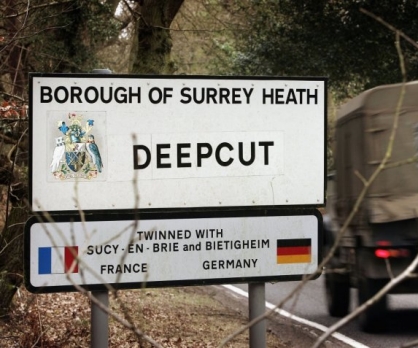 More than 20 years after he died while undergoing training at Deepcut barracks, the High Court ordered a fresh inquest into the death of Private Sean Benton.  A date for the inquest has not been set.
Today's decision comes four months after the conclusion of a fresh inquest into the death of Private Cheryl James, which exposed the toxic, unsafe and sexualized environment in which James, Benton and other Deepcut recruits lived.
One day after he had been told he was to be discharged from the Army, Benton, 20, was found with five bullet wounds to his chest.   He was the first of four young soldiers to die of gunshot wounds at the Surrey barracks between 1995 and 2002.  Benton's death was immediately investigated by the Army's internal police, the Royal Military Police, rather than by civilian police.  The Coroner recorded a verdict of suicide.
As with other Deepcut deaths, a criminal investigation carried out by Surrey Police in 2002 and 2003 concluded there was no evidence of third party involvement.  The families were told very little about what had happened and were denied access to all materials recovered by police.
Benton's family estimated the initial inquest lasted less than two hours.   It heard evidence from only six people.  His medical and mental health records were not acquired and no evidence was sought or given about his experiences at Deepcut.
In 2012, a human rights organization, acting on behalf of Sean's mother, used Article 2 of the Human Rights Act to insist Surrey Police give her access to all evidence held by the force about her son and his death.  They agreed to disclose all relevant material.  That process was finally completed in 2015.
Sean's twin brother Tony Benton and sister Tracy Lewis, applied for a fresh inquest in July 2015.  The application was made possible only after their mother Linda Benton, who died last year, used the Human Rights Act to access evidence held by Surrey Police about his death.
Tracy Lewis, Sean's older sister, said: "Our family had just 20 years with Sean. It has taken us another 21 to secure the thorough, independent inquiry we should have seen immediately after his death.  For that reason, our parents are not here with us to see this day.  For two decades, our family has been tormented by questions about what Sean went through at Deepcut.  If his death had been properly investigated in 1995, we would have been spared years of uncertainty and pain."