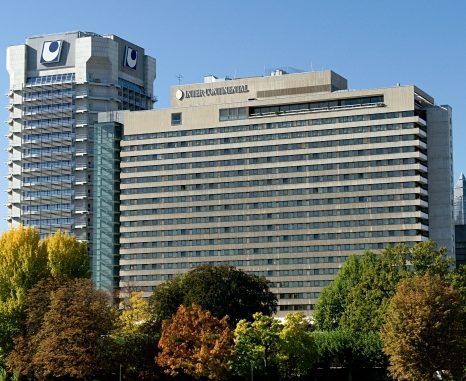 A Frankfurt court began the trial against five family members accused of murdering a relative in the city's InterContinental Hotel last December.
The defendants range in age from 15 to 44 and include the 16 year-old son of the victim.  The oldest family member was a cousin of the woman; her son and daughter are also on trial for the crime.
Prosecutors wrote in their charges against the five:  "All of the accused took part in suffocating the woman, or at least approved of it."
The victim reportedly started to hit and talk to herself last December then became aggressive towards her family, for reasons unknown .  This prompted the family members to perform an exorcism.
Investigators could not say to which church or sect they belonged but the family is reportedly Christian, with Buddhist and shamanistic influences.
Prosecutors say the victim was pushed the woman to the ground and pinned there.  According to prosecutors for at least two hours, they inflicted "pain and torture on her body that went far beyond what is necessary to kill someone."  The woman's 44-year-old cousin is alleged to have stuffed a towel and a clothes hanger into her mouth in order to stop her screams.
Prosecutors say the eventual cause of death was due to injuries around her neck and damage to her chest.