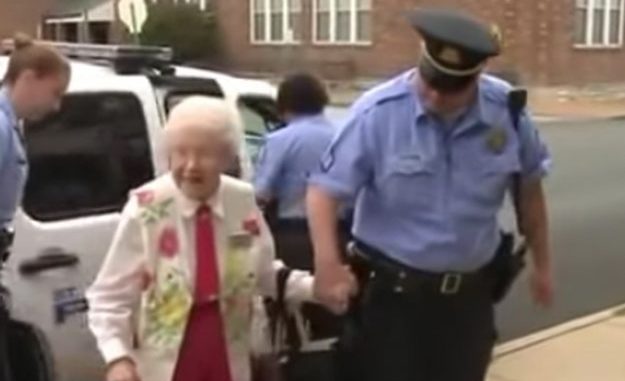 When the police arrested 102-year-old OAP Edie Simms it wasn't becasue she'd comitted the crime of the century.
OAP Edie Simms from Missouri told people in her care home she wanted to tick being arrested off her bucket list, so they arranged for her to be handcuffed, put in the back of a police car and driven to the station with the sirens on last Friday.
Dressed in pink trousers and a floral jacket, the pensioner beamed with delight as she was accompanied from the car by a strapping policeman who held her hand.
"I enjoyed it, handcuffs and all," Edie said in an interview about the stunt.
"We loved participating in this," Sgt. John McLaughlin of the St. Louis Police Department said.
"We get more joy out of this than they do."