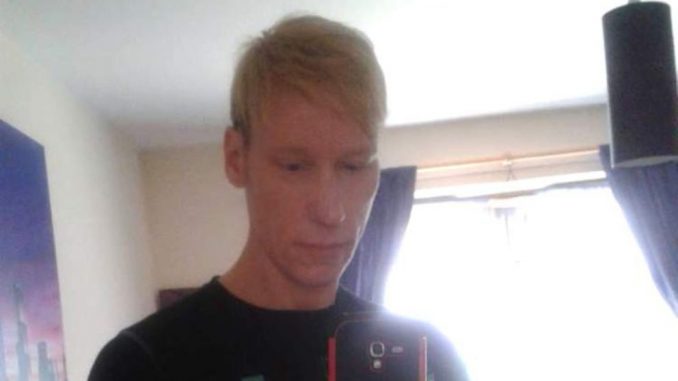 Four young men died after being drugged and sexually assaulted by a gay chef they met on social networking sites, an Old Bailey jury has been told.
Stephen Port, who also worked as a male escort, then allegedly dragged their bodies out of his east London flat, planted drugs on three of them and left them in the streets around his home.
He wrote a false suicide note and left it on one of the bodies, jurors were told.
Port, 41, lied to police investigating the first death and was convicted and jailed for perverting the course of justice, but was not arrested for murder until the fourth body was found, the court heard.
All four men died of an overdose of the "date-rape" sedative GHB, also known as "liquid ecstasy", said prosecutor Jonathan Rees QC.
They were Anthony Walgate, 23, 22-year-old Gabriel Kovari, 21-year-old Daniel Whitworth and Jack Taylor, 25.
Port denies 29 charges involving 12 men – four murders and four alternative charges of manslaughter, seven rapes, four sex assaults and 10 charges of administering drugs with intent.
Mr Rees said: "The prosecution suggests that it is not a hard case to understand because we say all of the offending behaviour was driven by one main factor, namely the defendant's appetite for having sexual intercourse with younger, gay males while they were unconscious through drugs."
He told jurors that Port drugged his victims by spiking their drinks or injecting them with a drug, claiming it was a lubricant.
Port's sexual appetite was reflected in the pornography he watched, said the prosecutor.
"Much of the pornography for which he searched and viewed fell into the category of what might be termed 'drug rape' pornography, featuring males and females apparently being raped while unconscious or stupefied through drugs."
Mr Rees said Port used social networking sites, such as Grindr, to meet his victims – younger, boyish men known as "twinks" – and to buy the drugs he gave them.
He said: "In a nutshell, it's the prosecution case that in respect of each of the four young men who died, the defendant had either directly administered a high level of GHB to, or caused GHB to be taken by, the victim without his consent so that he could have sexual intercourse with the victim while he was unconscious."
The prosecutor said Port's first murder victim was male escort Mr Walgate, who he invited to his flat and agreed to pay £800.
But Mr Walgate was wary and sent a friend details about the meeting, joking "in case I get killed."
Port was later jailed for lying to police about his relationship with the victim.
Family members of Port's alleged victims were in court to hear the opening of a trial that is expected to last up to eight weeks.