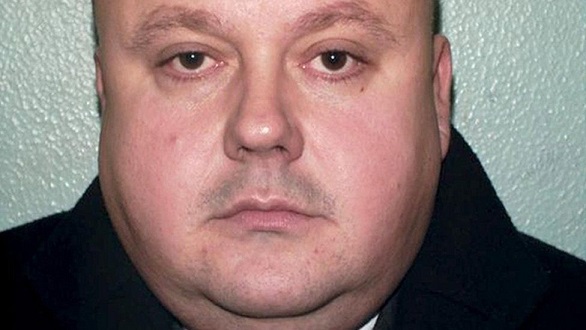 Serial killer Levi Bellfield is engaged and has applied to marry in prison, the Ministry of Justice has confirmed.
The 53-year-old will need the permission of the governor at HMP Frankland in County Durham.
He is serving two whole-life sentences for the murders of Marsha McDonnell, Amelie Delagrange and Milly Dowler.
Prisons minister Victoria Atkins has ordered an immediate review into Bellfield's request, calling it "absolutely appalling".
Ms Atkins told Sky News a decision has not yet been made and Bellfield "most certainly has not yet married".
She said the killer has the right, under Article 12 of the Human Rights Act, to have his application considered and marry, if permitted.
"I very much welcome the debate we're about to have about the Bill of Rights – and looking at human rights for the United Kingdom for the 21st century. Believe me, I'll be raising this."
Former Justice Secretary Robert Buckland told the Sun, which first reported the news, that any prospective wedding "beggars belief".
"Milly never got to see her wedding day. It cannot be right that he gets to have his," said Mr Buckland.
The Sun reported Bellfield got down on one knee to propose to the woman, who began writing to him two years ago, before becoming a regular visitor.
A Ministry of Justice spokesman said: "An application has been received and is being considered in the usual way."
Bellfield began a whole-life prison term 14 years ago when he was convicted of the murders of Ms McDonnell in 2003 and Ms Delagrange in 2004.
While in prison, he was tried for the murder of 13-year-old Milly Dowler, who had been abducted while walking home from school in Walton-on-Thames, Surrey in 2002.
He was found guilty and sentenced to another whole-life term in 2011.
A former nightclub bouncer and wheel clamper, Bellfield has fathered 11 children with five different women.
A detective who interviewed his former partners said there was a general consensus, describing him as initially charming, but later becoming "completely controlling and evil".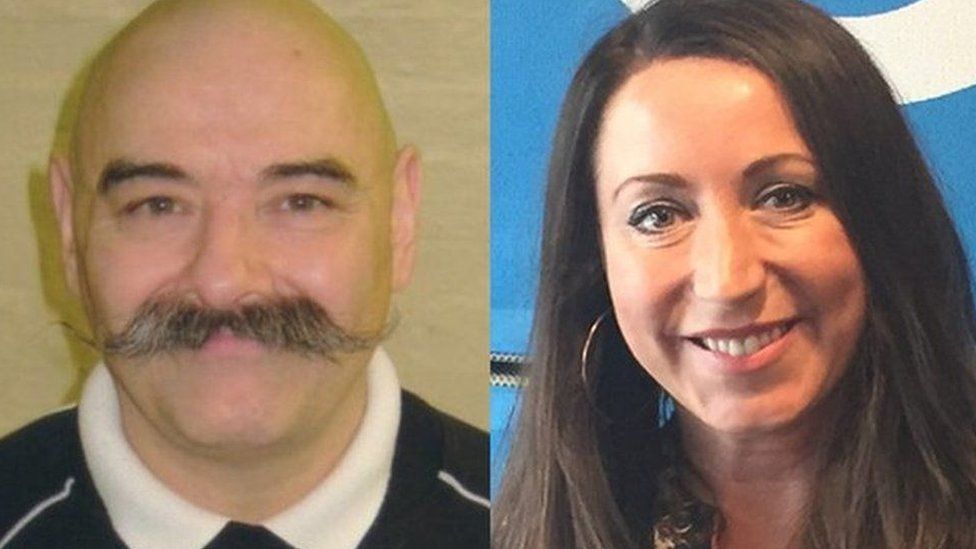 Governors can object to an application by a prisoner to marry – including if they have concerns about a convicted sex offender or they believe the couple is colluding to commit a crime. A request cannot be approved if the prisoner is likely to be released or deported in the next three months.
If permission is granted, the prisoner and their partner are expected to pay any costs associated with the wedding, such as transport to the ceremony if it takes place outside prison.
Violent offender Charles Bronson, who is currently serving a life term, was married while in prison in 2017 – after becoming pen pals with former soap actress Paula Williamson.
She first wrote to Bronson in 2013, after reading his book on living in Broadmoor psychiatric hospital.
Willamson, who played small roles in Coronation Street and Hollyoaks, told The Sun newspaper in 2019 that she had applied to have the marriage annulled. The following month, Williamson was found dead, aged 38, after drinking alcohol and taking drugs.
Elaine "Star" Burton had begun corresponding with Manson in 2007 when she was just 17. She later announced that she and Manson had become engaged. A marriage licence was issued, but it expired without any wedding taking place.
Source: bbc.co.uk