In 2018, an Indian man spent 54 days in jail after being mistaken for a thief. Though his name was cleared in court later, he paid a heavy price and is still fighting for justice.
VK Thajudheen, from the southern state of Kerala, was arrested after police mistook him for a necklace thief based on a CCTV image. He had an alibi, but was able to prove his innocence only after friends and family gathered evidence that helped find the real culprit.
Mr Thajudheen's experience is not uncommon. Earlier this year, a daily wage worker's death in Hyderabad was blamed on police torture after he was detained due to possibly dodgy CCTV footage (police had denied the allegations).
The incident sparked outrage and brought attention to the rapid rise in the use of security cameras and other surveillance tools in Indian cities. Activists have warned of the possibility of human rights violations when law enforcement agencies turn to CCTV cameras and facial recognition systems to solve crimes.
His ordeal, Mr Thajudheen says, left him"shattered". The police officer who arrested him was transferred and did not get a salary increase, a punishment Mr Thajudheen calls "too mild".
Now, as he fights in court to be compensated by the police, he has shared his story in a new book, co-authored by journalist Shevlin Sebastian.
Mr Sebastian says he decided to work on the book after hearing Mr Thajudheen's story. "I thought, 'if it can happen to him, then it can happen to me too'."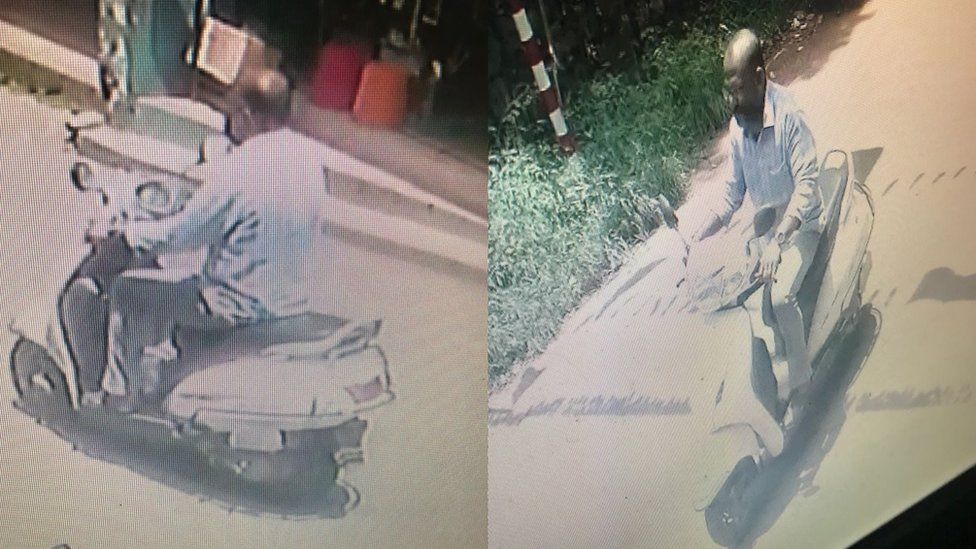 Mr Thajudheen's ordeal began on 10 July 2018 when he was returning home with his family after a dinner held to celebrate his daughter's wedding, which was held a couple of days earlier. He ran a rent-a-car business in Doha, and was on leave for 15 days for the wedding.
"I was on cloud nine as everything was going according to plan," he says. "But suddenly, life turned to hell."
As he neared his house, after midnight, Mr Thajudheen found the police waiting for him.
He was told to step out of the car while his wife Naseera was asked to identify a man from a grainy CCTV image.
"It was dark outside and she was confused," he recalls. "She told them it looked like me."
The police, Mr Thajudheen says, immediately asked him to get in their vehicle and took him to the station.
"My wife and children couldn't believe what was happening," he says.
The family realised later that Ms Naseera's statement was being used as evidence to accuse her husband of snatching a gold necklace from a woman while driving past her (such cases, usually called "chain-snatching", are regularly reported in India).
The CCTV image showed a man with a beard who was riding a white scooter. The resemblance was striking and Mr Thajudheen says even he felt it looked like him at first glance.
Police claimed he had stolen the necklace because he needed money for his daughter's wedding and to build a house (for which he said he had used his savings). The woman whose necklace was stolen also identified him as the thief.
Mr Thajudheen had an alibi – from a woman who said he and his family were at her beauty parlour at the time of the crime – and a witness said he wasn't the right man. But the police were "in a hurry to close the case", Mr Thajudheen says.
"I couldn't understand what was happening to me," he says. "They didn't allow me to speak to my wife and children when they visited me at the police station."
Mr Thajudheen alleges he was tortured by the police in custody, an allegation they later denied in court.
He spent 54 days in jail before getting bail.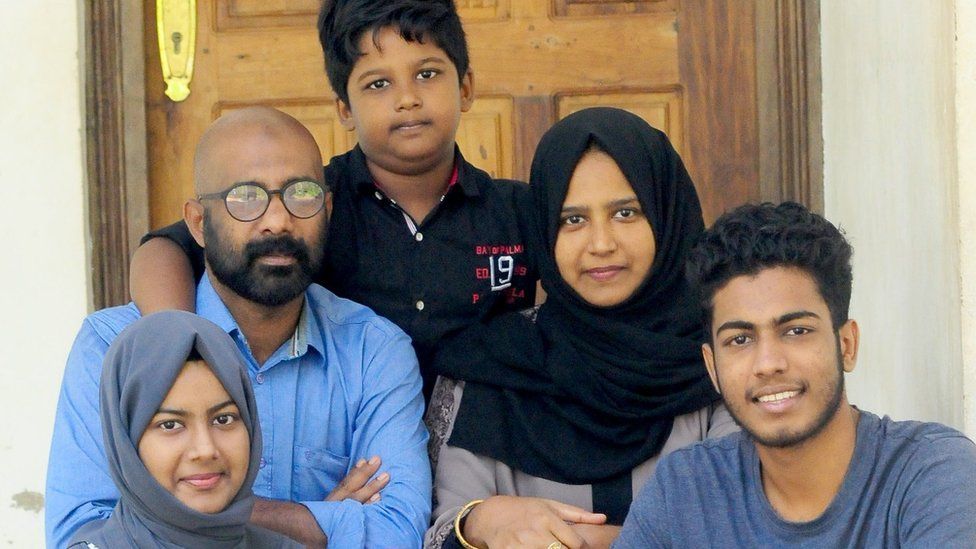 When Mr Thajudheen returned home, he had lost 23kg (50.7lb). He stopped leaving his house as he feared judgement from his neighbours. His son, who was then seven years old, was distraught at his father's plight and stopped going to school.
In court, prosecutors argued that the CCTV image had a "striking resemblance" to Mr Thajudheen and that his own family had identified him as the thief.
As he rapidly lost hope, friends in Doha launched an online campaign to get justice for him. His elder son also began searching for the man in the CCTV image with help from his friends and a police officer.
Their combined efforts helped trace the actual culprit – a man who was already in prison for another theft.
Mr Thajudheen's family then approached the state's chief minister and police chief, asking for the case to investigated again by a different officer. The police then went on to recover the scooter used by the culprit and the stolen necklace.
His name was cleared, but Mr Thajudheen's nightmare was not over.
Seven months after his arrest, he managed to return to Qatar only to be put in detention. His employer had filed a case accusing him of "absconding". He was deported and barred from entering Qatar again.
Back in India, Mr Thajudheen and his family left Kerala to get away from the humiliation and stigma. They now live in neighbouring Karnataka state, where Mr Thajudheen runs a clothing business.
He has filed a case against the police, asking for compensation of 14m rupees ($169,000, £135,810).
He also hopes the new book will bring attention to the sufferings of people wrongly arrested by the police.
Source: bbc.co.uk