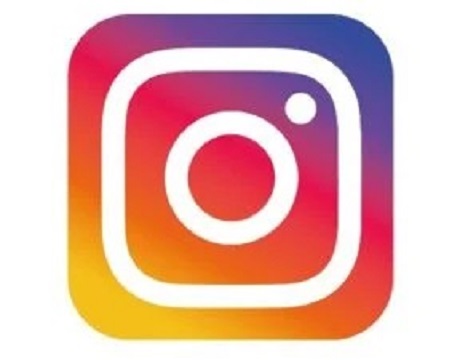 The High Court in Bombay, India, has ordered Instagram to share the personal details of copyright-infringing users with a media company. Through a broad dynamic injunction, the social media giant is further required to terminate associated accounts and purge infringing URLs they shared from its platform.
Similar to any other online platform that deals with user-generated content, Instagram processes copyright complaints on a daily basis.
Most of these arrive in the form of DMCA notices, in which rightsholders requests the removal of a specific image, video, or URL.
The number of removals runs in the hundreds of thousands during a typical month, without getting noticed by the public at large, but if Instagram users continue to post copyright infringing content, they risk losing their accounts.
Takedown Trouble Triggers Lawsuit
This takedown policy is widely accepted as the standard for social media services but every now and then, disputes can arise. In India, one such dispute turned into a legal battle in which the Bombay High Court issued a broad injunction earlier this month.
The lawsuit in question was filed by Applause Entertainment, the Indian company behind the TV-series "Scam 1992". The series covers the 1992 Indian stock market scam, adapted from Debashis Basu's book The Scam.
The TV production is licensed to Sony LIV and was a huge success. However, as often happens with popular media, pirated footage was readily available too. Not just on pirate sites, but also on otherwise legitimate social media platforms.
Applause Entertainment wasn't happy with this pirate activity so it approached several platforms to take down infringing clips and snippets of the show. Instagram was one of the recipients but, instead of taking immediate action, the platform asked for proof of ownership.
The company responded to this correspondence with relevant ownership documents but, apparently, Instagram still wasn't convinced. This standoff prompted Applause to take the matter to the Bombay High Court, where it requested an ex-parte injunction.
Court Issues Broad Injunction
The High Court concluded, after reviewing the evidence, that the studio does own the rights so Instagram must take action. This isn't out of the ordinary but the court went further than simply asking the infringing posts to be removed.
As highlighted by the law blog SpicyIP, the court issued a so-called dynamic injunction, which goes much further than a simple takedown request.
In addition to removing the pirated clips, Instagram must also terminate the accounts of 33 affected users, while handing over their personal details including email addresses, phone numbers, and physical locations.
Specifically, Instagram must disclose personal user data, "including but not limited to the contact details, mobile numbers, email addresses, IP addresses and physical locations / addresses of Defendant Nos. 2 to 34."
The injunction's scope doesn't stop there. In addition to removing the reported posts, Instagram must also remove other infringing URLs from its platform. This implies broader filtering and could affect other users who shared similar links. The same applies to other "rogue handles" that the users potentially used.
A Blunt Anti-Piracy Tool?
According to SpicyIP, the court appears to put Instagram users in the same category as pirate websites. Previously, the court ordered flagrantly infringing pirate sites and their 'mirrors' to be blocked, but social media accounts might require a different treatment.
There are no signs that the court investigated the user accounts, so it's possible that some posts were relatively innocent. Alternatively, they may be classified as fair use.
"There is the possibility that of these defendants a few of could have been genuine social media handles that have several legitimate pieces of content, and that there was a 'mere re-sharing' of the content in question in one shared reel or post.
"There is also the possibility that the handles, used the 'short audio-visual' clippings to make Instagram reels. This could have included licensed content from other sources, or fair dealing uses," SpicyIP adds.
The court order doesn't go onto detail on the nature of the posts, so it's hard to draw any strong conclusions. In any case, the High Court has shown once again that copyright infringement matters are taken rather seriously in India.
Whether Instagram plans to challenge the injunction is unknown. Telegram previously did so when it was ordered to expose alleged copyright infringers, but that challenge failed.
—
A copy of the order issued by the Bombay High Court is available here (pdf)
Source:  
TorrentFreak.com