A British man who travelled to Syria to join so-called Islamic State has been jailed for 10 years.
Mohammed Abdallah was helped by his brother Abdalraouf, who set up a "hub" of communication for would-be fighters from his home in Manchester.
Abdallah, of Westerling Way, Moss Side, Manchester, was convicted after a trial at the Old Bailey.
He was found guilty of membership of IS, possessing an AK47 gun and receiving £2,000 for terrorism.
The judge said Abdallah had "bragged" about acquiring weapons in messages and was "totally committed" to signing up to IS.
Having seen first-hand people being maimed and killed in Libya, he was undeterred from travelling abroad again to "kill or be killed" in Syria, she said.
"There is no evidence of possession of extremist propaganda material. The evidence of your mindset is to be found in your actions.
"Your commitment to violence abroad is clear and you have not shown any sign of changing your views or attitudes," she said.
The judge added: "I do accept to some extent you acted under the influence of your brother."
The court heard Abdallah had an IQ of 68 and had a previous conviction in 2013 for assaulting a police officer while drunk or high.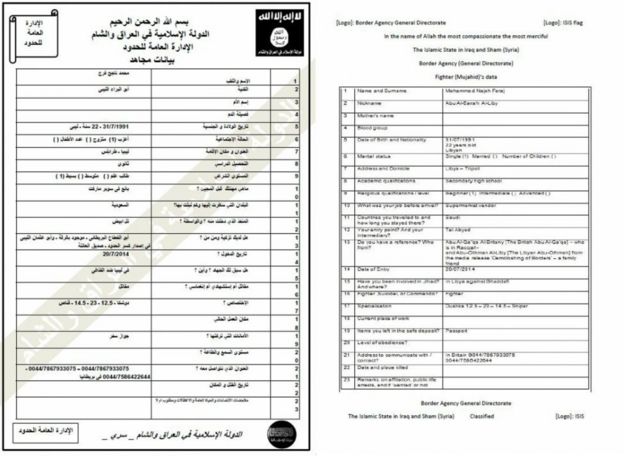 The trial heard the 26-year-old intended to meet three fellow jihadis in Syria.
He was outed as an IS fighter last year when his IS registration document listing him as a "specialist sniper" was leaked to Sky News by a defector.
In mitigation, Rajiv Menon QC said there was no evidence Abdallah was "on a mission" in the two years between leaving Syria after four weeks and the time his involvement with IS emerged.
Mrs Justice McGowan jailed Abdallah for 10 years with five years on extended licence.
The trial was told the Abdallah brothers, who had dual Libyan nationality, joined the "Tripoli Brigade" in 2011 and during a bloody battle against the Gaddafi regime, Abdalraouf was shot and paralysed from the waist down.
In the summer of 2014, Abdallah headed to Syria via Libya with fellow Libyan Nezar Khalifa, 27, planning to join IS with former RAF serviceman Stephen Gray, 34, and Raymond Matimba, 28, who were also from Manchester.
Gray was turned away in Turkey, but Matimba eventually caught up with the others and appeared in footage with IS killer Jihadi John.
In 2016, Sky News received files from an IS defector which listed Abdallah as a specialist sniper with expertise with the "Dushka", a Russian heavy machine gun, and fighting experience in Libya.
It cited Manchester recruiter Raphael Hostey, also known as Abu Al-qaqa Al Britani, as a reference in Raqqa as well as a "family friend", the Libyan narrator of an IS video called Demolishing Borders.
During the trial Abdallah denied swearing allegiance, saying he only went to Syria to help deliver $5,000 to the poor and someone else must have filled out the form without his knowledge.
He said: "It's true I refused to swear allegiance. They did send me to prison.
"I was threatened with being beheaded.
"I was shot at. I was hit. I had bruises and a black eye."
Abdallah's trial was delayed in the wake of the attack on the Manchester Arena over reported links with bomber SalmanAbedi, who attended the same mosque as the defendant and Hostey.
He too had Libyan parents, lived in Manchester, and had travelled to Libya before returning to the city to plan the May 22 attack on an Ariana Grande concert that killed 22 people.
In 2016, Abdalraouf Abdallah was found guilty of assisting others in committing acts of terrorism, and terror funding and jailed for five-and-a-half years.
Gray, of Whitnall Street in Manchester, admitted three terrorism offences, including his attempts to travel to Syria, and was jailed for five years.
Hostey left the UK in 2013 and is believed to have been killed in a drone strike in 2016.
Source: bbc.co.uk