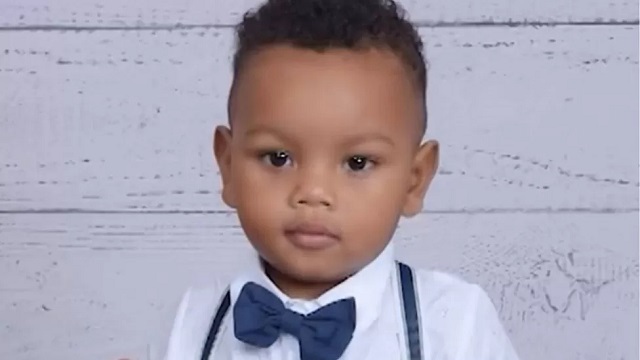 The fentanyl that killed a one-year-old child at a nursery in New York City was hidden in the nap room under a mat as he slept, police say.
Nicholas Dominici, who had been at the nursery for just a week, died of a suspected drug overdose on Friday.
Three other children were admitted to hospital after being exposed to the powerful narcotic at the daycare centre in the Bronx.
Drug conspiracy and murder charges have been filed against two people.
Police believe the children, ranging in age from eight months to two years old, inhaled fentanyl at the nursery.
Three children were given Narcan, an emergency medication used to reverse opioid overdoses.
A search of the nursery turned up one kilo of fentanyl that was discovered "underneath a mat where the children had been sleeping earlier", said NYPD chief detective Joseph Kenny on Monday.
Investigators also allegedly discovered three presses used to package kilos of drugs.
The owner of the Divino Niño nursery in the Bronx, Grei Mendez, 36, and her tenant, Carlisto Acevedo Brito, 41, are facing federal charges of narcotics possession "with intent to distribute resulting in death and conspiracy to distribute narcotics resulting in death", according to federal prosecutors.
"We allege the defendants poisoned four babies, and killed one of them, because they were running a drug operation from a daycare centre," Manhattan US Attorney Damien Williams said on Tuesday.
"A daycare centre – a place where children should be kept safe, not surrounded by a drug that can kill them in an instant."
Police say the drugs recovered from the nursery could have killed 500,000 people.
Fentanyl, a synthetic painkiller 50 times more powerful than heroin, has been blamed for a rise in US drug deaths.
Surveillance footage and phone records show that Ms Mendez called her husband after finding the children ill – before she contacted 911. Her husband then arrived and removed several full shopping bags from the nursery, officials said.
Authorities are still searching for her husband, who has been identified in court documents as a co-conspirator.
A lawyer for Ms Mendez said his client denies the charges and was unaware that drugs were being kept in the nursery.
"Her only crime was renting her room to someone who had a kilo," said her attorney, Andres Aranda, according to ABC News.
"There is no evidence that she did anything but care properly for these children."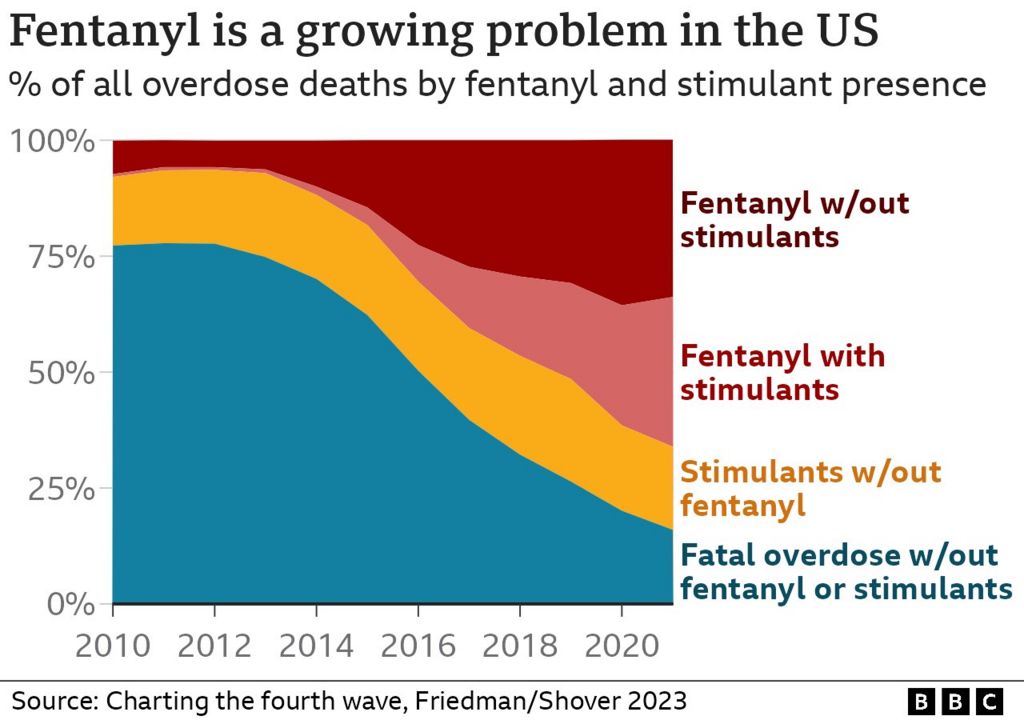 It is unclear whether Mr Brito, who is a cousin of Ms Mendez's husband, has a legal representative.
Both suspects have been labelled as flight risks by authorities and are being held without bail. They each face life in prison if convicted.
City health inspectors conducted a surprise visit of the nursery on 6 September, but did not identify any violations, said City Health Commissioner Ashwin Vasan.
"I'm very sorry, but one of the things that my childcare inspectors are not trained to do is look for fentanyl. But maybe they need to," he said at a news conference on Monday.
At the same news conference, Mayor Eric Adams called for a "full national assault" on the drug, stressing its potency.
"A tenth of a size of a fingernail can kill an adult. So imagine what it could do to a child," he said, holding up a photo showing a lethal dose in comparison to a one cent coin.
Virtually every corner of the US, from Hawaii to Alaska to Rhode Island, has been touched by fentanyl, new research shows.
In 2010, less than 40,000 people died from a drug overdose across the country, and less than 10% of those deaths were tied to fentanyl.
By 2021, over 100,000 people had died annually in drug overdoses, with an estimated 66% of those tied to fentanyl.
Source: bbc.co.uk