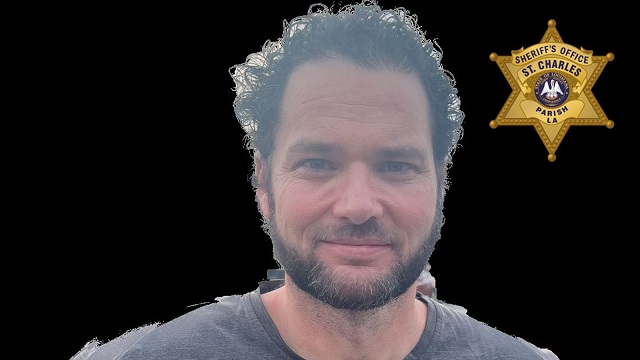 A man who is facing a child rape charge has been arrested after faking his own death in a kayaking accident, Louisiana police have said.
Melvin Emde, 41, was detained after crashing his motorbike while being pursued by police in Georgia for not having a number plate on Sunday.
The suspect, from Talihina in Oklahoma, had been reported missing by his son early on 7 August, authorities said.
Emde had been kayaking on the Mississippi River in Louisiana when he was last seen.
Authorities were told at the time that Emde had drowned.
Police carried out a search spanning two days and used divers, sonar, a small boat and a drone but no body was found, the St Charles Parish Sheriff's Office in Louisiana said.
Meanwhile, investigators learned that Emde was due in court on charges of "indecent liberties with a child and statutory rape of a child" in North Carolina.
Louisiana Sheriff Greg Champagne said: "We immediately became quite suspicious that this may have been a faked accidental drowning and death in order for Mr Emde to escape charges in Brunswick County, North Carolina.
"However, we could not publicly expose our suspicions for fear of tipping him off."
Read more:
The man who catches people who fake their own death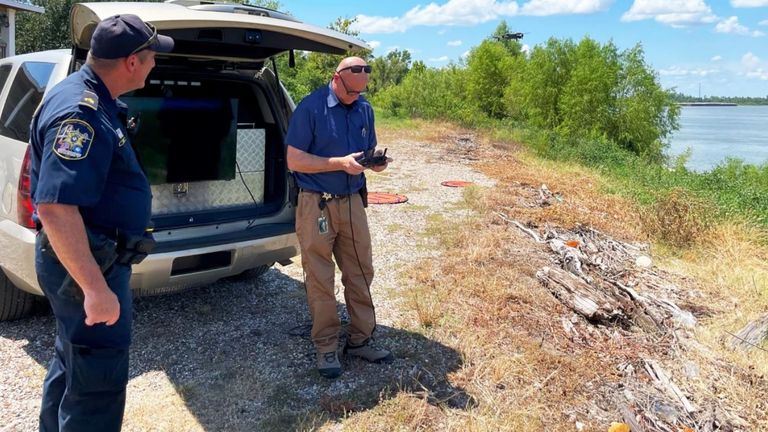 Detectives learned that Emde had bought two prepaid mobile phones in Boutte, Louisiana, before the reported drowning.
Officers worked with authorities in North Carolina and the United States Marshals Service to track the phones, but Emde used only one phone and kept it on only briefly, authorities said.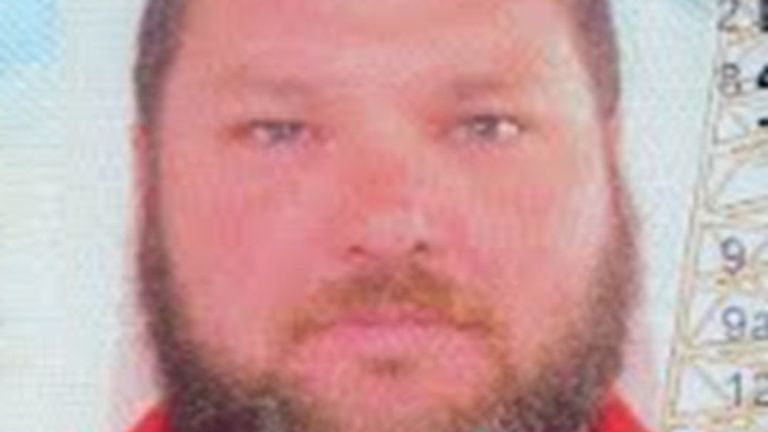 The break in the case came in Georgia on Sunday after a Highway Patrol officer attempted to stop a motorcycle for not having a number plate.
Emde crashed and tried to run away but was captured.
The suspect gave a false name but was identified as Emde after his fingerprints were taken.
Emde's son has not been charged, Amanda Pertuis, the public information officer for Mr Champagne, said on Tuesday.
Source:  
news.sky.com