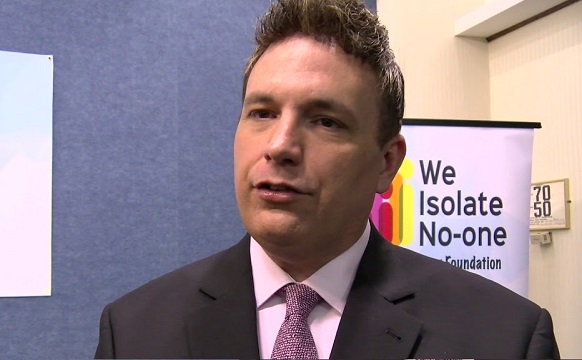 Two men who offered to house the brother of a gunman who killed 17 people at a school in Parkland, Florida, have been arrested on suspicion of plotting to defraud him.
Zachary Cruz had hoped for a fresh start by moving in with Richard Moore and Michael Donovan, both 45, in Fishersville, Virginia.
Police raided the home on Wednesday and arrested Mr Moore and Mr Donovan.
The pair are accused of "exploiting" Mr Cruz's alleged "mental incapacity".
In a message to the BBC on social media, Mr Moore said Zach was never exploited and is not incapacitated. He said he is "happy and living with us". On Thursday, he shared a picture of Mr Cruz
on social media.
View this post on Instagram
Amina Matheny-Willard, an attorney for Mr Donovan, Mr Moore and Mr Cruz, said the charges were part of a "vendetta" by local authorities, adding that her clients were not guilty.
Mr Moore and Mr Donovan were released on bail and are scheduled to appear in court on Friday.
Zachary Cruz was given probation when he was 18 in Florida for trespassing at Marjory Stoneman Douglas High School, about a month after his brother's massacre there in 14 February 2018.
In court testimony, he called Mr Donovan his "guardian" and described Mr Moore as his "right-hand man".
The two accused – who are married to each other – have been charged with defrauding 22-year-old Zachary Cruz, according to court documents obtained by the BBC.
Both Mr Moore and Mr Cruz have become figures in the death-penalty trial of Nikolas Cruz. They were both featured on the witness list for the defence, along with Mr Cruz's biological half-sister, whom he did not grow up with. Mr Moore has been one of the people that Nikolas Cruz phoned most often in prison, according to local media.
Zachary Cruz and his brother share the same biological mother, and were adopted by the same couple as children. It was widely expected that Zachary Cruz would provide testimony about their rough start in life, and the emotional turmoil that they faced when their mother died six months before the Parkland shooting.
But the defence rested before he could testify.
Prosecutors in Florida had earlier filed a motion to compel Zachary Cruz's testimony in August. In their motion, they said his attorney refused to let him be interviewed without Mr Donovan present. Mr Cruz described Mr Donovan as his guardian, even though he has always been a legal adult while living with them, and he is not currently under any legally mandated guardianship arrangement.
"[Mr Donovan] makes sure I'm able to go skate whenever I want to. I guess one of the most important things to me," he said, describing how Mr Donovan puts a "roof over my head and makes sure that I eat every night and every day", as well as giving him a car and money for gas.
But court documents filed by local government social services in 2021 in Virginia painted a far darker portrait. In a petition for a court order to interview Mr Cruz alone, the Shenandoah Valley Social Services department detailed how they had received a tip that Mr Cruz was being financially abused, and that he might not have the mental capacity to make his own financial decisions.
In their petition, the department said they had confirmed that Mr Cruz, who had inherited over $400,000 (£360,000) from his mother when he died, no longer controlled his inheritance.
The judge granted the court order in May 2021. Months later, Mr Cruz, Mr Moore and Mr Donovan filed a lawsuit against a social service department employee; the FBI; a former employee of Nexus, the company run by Mr Moore and Mr Donovan in Virginia; reality star Duane Chapman, who goes by the name Dog the Bounty Hunter; and Mr Chapman's daughter Lyssa Chapman.
The outcome of the social services investigation is not known, and a representative for the department said they could not comment.
In that lawsuit, lawyers for Zachary Cruz said "the very systems designed to protect those in need were perverted to cause harm" and that the defendants had "orchestrated a conspiracy" against them.
Mr Moore and Mr Donovan are also currently facing unrelated legal actions and charges related to their company Nexus Services, which helps migrants detained by US Immigration and Customs Enforcement get bail money to be released from jail.
Three states and the federal Consumer Financial Protection Bureau have accused them of scamming their migrant clients.
Before starting their business, they had been convicted of several counts of cheque fraud.
Source: bbc.co.uk