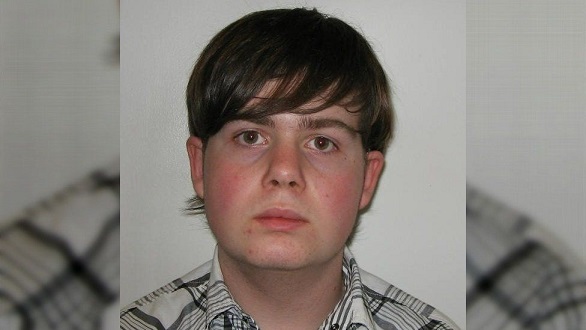 A "very damaged man" has been jailed for killing his bedbound grandfather in a knife attack, in the first filmed sentencing in England and Wales.
Ben Oliver stabbed his 74-year-old grandfather to death in Mottingham, south London, in January 2021.
The 25-year-old admitted manslaughter due to diminished responsibility. He was cleared of murder by jurors.
Judge Sarah Munro QC made legal history as she handed him a life sentence with a minimum of 10 years and eight months.
He was denied a hospital order because he "remained a danger" to the public, the court heard.
Ben Oliver attacked his bedbound grandfather David Oliver as he lay "helpless" in his bedroom following a stroke, jurors heard during the trial.
David Oliver was found with 21 stab wounds to the face and seven stab wounds to the torso.
Louis Mably QC, for the prosecution, said: "It was a brutal attack, plainly carried out with the intention of killing him."
The defendant had become "very angry" after learning of allegations against his grandfather of historic sexual abuse of girls, Mr Mably said.
Jurors were told the grandson had Autistic Spectrum Disorder, which combined with other emotional and mental factors, diminished his responsibility for the killing.
Due to his disorders, he "did not think there was an alternative to killing his grandfather", Judge Munro said.
In 2016, Ben Oliver was convicted of sexual offences against a young girl when he was aged 15, the court was told.
Ms Munro said this was "learned behaviour from your own childhood".
In the months before the killing, he had become aware of allegations of sexual abuse against his grandfather, who was also said to have mistreated his wife and had affairs, jurors were told.
His grandmother told him she could not have peace until her husband had died.
The defendant was also depressed and had attempted suicide several times, jurors heard.
Mr Mably said: "He was a troubled and angry young man."
TV cameras film in criminal courts for first time
Under new rules announced on Wednesday the BBC, ITN, Sky and Press Association can ask to film sentencing of a defendant – the very last stage of a criminal prosecution.
Sentencing hearings are witnessed daily by journalists, juries, victims or their families. But until now they are little understood by the public because the detail is often simplified in daily news reporting.
Cameras will not be allowed to film victims, witnesses and jurors amid concerns that wider televising of trials could damage the quality of evidence or sensationalise cases.
A law from 1925 bans all other filming in crown courts.
Justice Secretary Dominic Raab said: "Opening up the courtroom to cameras to film the sentencing of some of the country's most serious offenders will improve transparency and reinforce confidence in the justice system.
"The public will now be able to see justice handed down, helping them understand better the complex decisions judges make."
Source: bbc.co.uk