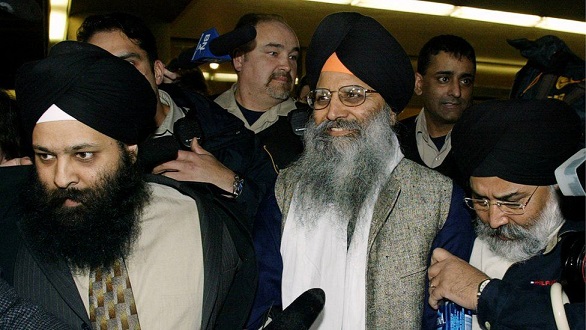 A man acquitted over the bombing of a 1985 Air India flight has been killed in a suspected targeted shooting in Canada, police say.
Ripudaman Singh Malik was shot dead in his car in Surrey, British Columbia, and police found a burnt-out vehicle nearby.
Mr Malik denied involvement in the terror attack that killed 329 people.
He was acquitted in 2005 but police were accused of having bungled the investigation.
The bombings – widely believed to have been carried out by Canadian-based Sikhs in retaliation for India's deadly 1984 storming of the Golden Temple, the holiest shrine in the Sikh religion – remain Canada's deadliest terror attack.
Following a two-year trial, Mr Malik, a Sikh businessman and co-accused Ajaib Singh Bagri were acquitted of mass murder and conspiracy charges related to the two bombings.
Canadian police have said they are still working to determine the motive behind the targeted killing of Mr Malik.
About the same time, a second bomb exploded prematurely in Japan, killing two baggage handlers.
Mr Bagri and Mr Malik were accused of planting the bombs on board the plane.
But the prosecution case turned on the reliability of key prosecution witnesses, who claimed the accused had privately confessed to involvement in the bombing.
Source: bbc.co.uk