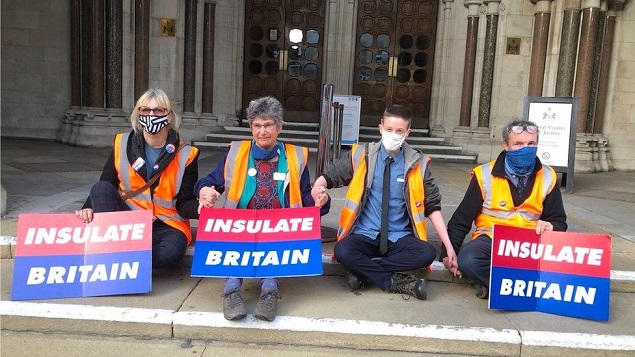 Five Insulate Britain campaigners have been jailed for defying a court order preventing them from protesting on the M25.
The activists, who held a demonstration on the motorway in September, were all charged with contempt of court.
Ben Taylor, Ellie Litten, Theresa Norton, Stephen Pritchard and Diana Warner were given jail terms lasting between 24 and 42 days.
Eleven others from the group received suspended prison sentences.
A number of High Court injunctions were put in place after Insulate Britain's road blockades last year.
The injunctions were granted to National Highways and Transport for London following a series of protests by the group.
Ahead of sentencing, the judge said the four would not be punished for those actions, but added that it did "demonstrate their anxiety to continue the protest with which we are dealing today".
The series of co-ordinated climate change protests, which called for the government to insulate all UK homes by 2030, began around London and the South East last autumn.
The action caused major disruption for drivers and led to angry confrontations between motorists and protesters.
Police also warned the group's tactics could lead to "serious injury or death".
At the time Transport Secretary Grant Shapps warned that protesters faced "possible imprisonment if they flout [the court order]".