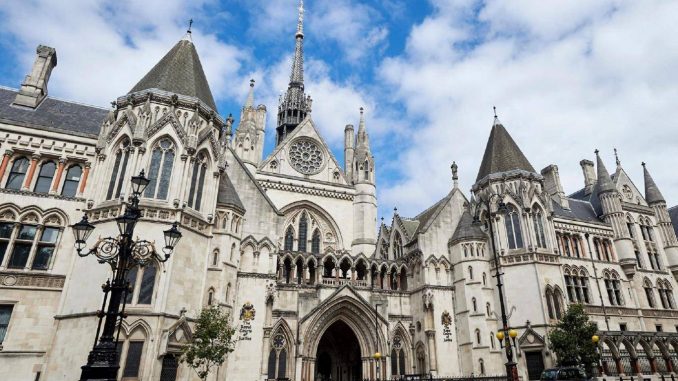 The Court of Appeal has dismissed a legal challenge against the Crown Prosecution Service over its policy on prosecuting serious sexual offences.
End Violence Against Women had said the CPS' move away from a "merits-based approach" in 2016-18 was "unlawful".
The group had claimed the change led to a "shocking and unprecedented" fall in rape cases leading to criminal charges.
But the court agreed with the CPS that the change in guidance "was not a change of legal substance".
End Violence Against Women (EVAW) had been aiming to show there was a change in policy in the way the CPS handled rape cases, and that the way the prosecutors went about that change was unlawful.
Legally binding guidance on the old approach was removed in 2017, and the CPS introduced a 60% conviction rate target in relation to rape cases.
EVAW's lawyers had argued both the volume of cases and the charging rate fell following this change in guidance.
They cited figures showing an average of 3,446 rape cases were charged per year between 2009 and 2016, compared with 2,822 in 2017, a fall of 23%.
At the same time the charging rate "declined precipitously" from 56% in 2016, to 47% in 2017 and 34% in 2018.
Andrea Simon, End Violence Against Women's director, said the group was "deeply disappointed" by the dismissal.
She said the court had "given the CPS the benefit of the doubt" and "we still lack alternative answers" to why rape prosecutions have fallen.
"Thousands of rape victims continue to be let down by a broken criminal justice system," Ms Simon added.
The Lord Chief Justice Lord Burnett, sitting with Lord Justice Holroyde and Lady Justice Elisabeth Laing, said: "We do not consider that it was unlawful to decide to remove references to the merits-based approach from the Director of Public Prosecution's legal guidance.
"Stripped of references to the merits-based approach, the remaining guidance is not unlawful."
Lord Burnett added: "We reject the submission that the decision created any risk of systemic illegality."
Source: bbc.co.uk