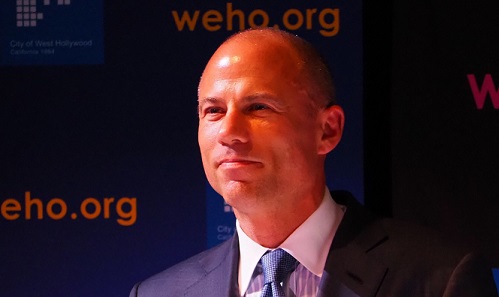 Michael Avenatti, who represented porn star Stormy Daniels in a lawsuit against President Trump, has been found guilty of attempted extortion.
The lawyer was accused of seeking to extort up to $25m (£18.9m) from Nike.
He had threatened to release information that might be harmful to the popular sports brand.
Avenatti emerged as a vocal critic of Mr Trump two years ago when he began representing Ms Daniels, and even suggested he might run for president.
He was found guilty by a jury after a three-week trial and could face up to 42 years in prison when sentenced in June.
What was Avenatti accused of?
Federal prosecutors in New York said Avenatti, 48, met a lawyer for Nike in March 2019. During their meeting, he threatened to release damaging information about Nike unless it paid him between $15m and $25m.
At the time he approached Nike, Avenatti had been representing his then-client Gary Franklin, who ran a youth basketball league in Los Angeles.
Court papers said Avenatti threatened to hold a press conference alleging Nike had made illicit payments to young basketball players in Los Angeles. Revealing this would wipe billions from Nike's stock value, he had suggested.
Nike immediately reported the matter to federal prosecutors. Avenatti was arrested shortly after announcing he would hold a news conference about a scandal surrounding the company.
"This was an old-fashioned shakedown," prosecutor Geoffrey Berman said at the time. The jury heard that Avenatti had been at least $11m in debt.
Last month, Avenatti's lawyers said he was suffering while being held in solitary confinement and under 24-hour lockdown in the same Manhattan prison cell that housed Mexican drug lord Joaquin "El Chapo" Guzman.
What about Stormy Daniels?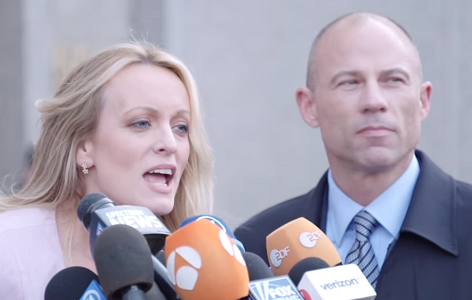 Avenatti formerly represented Stormy Daniels, who tried to sue the president to get out of a non-disclosure agreement she had signed before the 2016 presidential election.
The non-disclosure agreement related to an affair she said he had with Mr Trump in 2006, but the case was eventually dismissed.
In May last year, Avenatti was charged with defrauding her of book proceeds, and faces trial in New York in April. He denies all the charges.
He also faces another trial in Los Angeles in May on accusations he defrauded clients and others of millions of dollars.
Source: bbc.co.uk