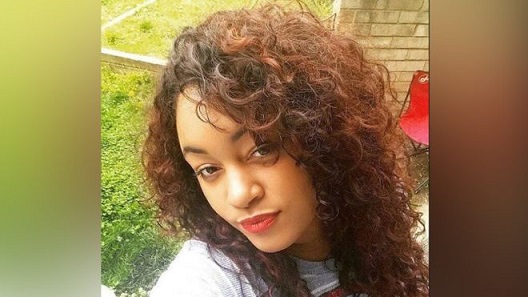 A woman accused of killing a patient who had silicone injections in her buttocks in New York should be deported to the United States, a judge has said.
Kelly Mayhew, 34, died in 2015 after having cosmetic surgery injections in the basement of a house in Queens.
Donna Francis, 38, from Essex, is wanted in the US and could face charges over criminally negligent homicide.
The case will now be sent to Home Secretary Sajid Javid to make the final decision within the next two months.
Ms Francis could also be charged with unauthorised practise of a profession.
She moved to the UK the day after the procedure and was arrested in May 2017.
The court heard that Ms Mayhew and her mother visited Ms Francis's home on 30 May at 18:00 EST and were taken to the basement, where there were two folding chairs and a treatment table.
While the silicone injections were being administered, Ms Mayhew's mother held her daughter's hand.
But part way through, she said she noticed that her daughter was no longer gripping her hand, was gurgling and her eyes were bloodshot and bulging.
Paramedics were called but Ms Mayhew was declared dead at 19:42.
An autopsy reported seven puncture sites in Ms Mayhew's buttocks following the injection of unencapsulated silicone.
Previously the court heard that the type of silicone used by Ms Francis, who did not wear a surgical gown during he procedure, was in the wrong form and caused systemic emboli, which led Ms Mayhew's death.
She has been fighting extradition to the US, saying it breached her right to a family life under article 8 and she faces inhumane conditions and torture under article 3 of the European Convention on Human Rights.
The judge ruled that although being separated from her daughter would lead to to emotional distress, the public interest in deportation, particularly for such a serious offence, outweighed this.
He noted that Ms Francis, from Loughton, was not focused at the time on the young woman who died but on fleeing the scene and then the country the next day.
No appeal is possible until after the decision by Mr Javid.
Source: bbc.co.uk