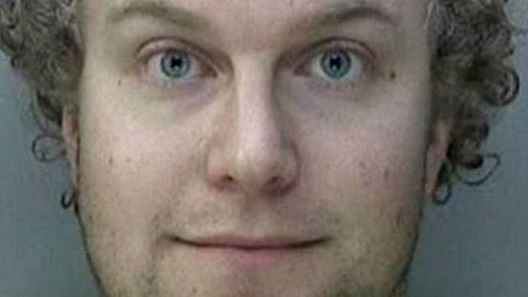 A "sadistic" paedophile who was jailed for 32 years has had his sentence reduced.
Matthew Falder, a 29-year-old Cambridge graduate and geophysics researcher, was jailed in February after sharing abuse tips and images on the dark web.
Falder, from Birmingham, admitted 137 charges after a global taskforce spent four years tracking him down.
Three judges at London's Court of Appeal agreed to reduce Falder's prison sentence to 25 years.
His barrister Andrew Smith QC told the court the sentence was "manifestly excessive".
Falder appeared via video-link as the court ruled that 25-years was a more "appropriate" sentence, taking into account his guilty pleas.
Falder's offending was found to have dated back to 2009, when he was a 21-year-old student.
The University of Birmingham post-doctoral researcher, of Edgbaston, posed online as a depressed female artist, using a number of different accounts to dupe his victims into sharing nude images.
He would then blackmail his victims into sharing horrific images, threatening to send them to their friends and relatives if they did not submit to his demands.
Victims as young as 14 were told to take naked pictures of themselves alongside racist and homophobic messages, others were made to lick toilet seats and used tampons.
Falder then posted the images on "hurtcore" websites and hidden forums on the dark web dedicated to sharing images and videos of rape, torture, paedophilia and degradation.
He was arrested at his office on 21 June 2017 following the global investigation involving the National Crime Agency (NCA), GCHQ, Homeland Security Investigations in the US, the Australian Federal Police and Europol – as well as law enforcement in Israel and Slovenia.
Passing sentence in February, Judge Philip Parker QC branded Falder "warped and sadistic".
He described him as an "internet highwayman", who "wanted to assume total control over [his] victims".
Judge Parker also gave Falder a six-year licence period which was increased to eight years by the Court of Appeal.
Source: bbc.co.uk