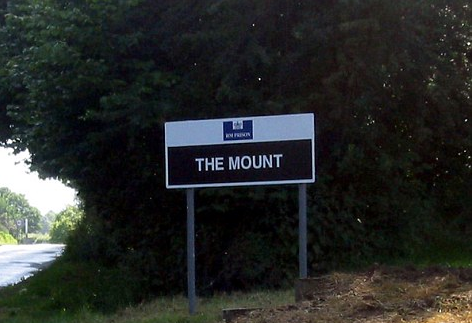 Prison officers' body-worn cameras were routinely turned off at a jail where the "use of force was high and scrutiny of its use was weak", a report found.
Inspectors also said a "significant" amount of paperwork to justify the use of force was missing at HMP The Mount, the scene of a two-day riot last year.
Body-worn cameras for all officers were announced as part of £3m government plans to improve jail safety last year.
A Prison Service spokeswoman said staff had been encouraged to use the cameras.
She said the Category C training and resettlement prison, with capacity for about 1,000 men in Bovingdon, Hertfordshire, had seen improvement in the past weeks.
Peter Clarke, HM Chief Inspector of Prisons, said the prison was "absolutely failing" in its "key mission to train and rehabilitate".
The prison only had capacity for full-time activity for two-thirds of its population, with a fifth of inmates locked up during the working day, while Ofsted rated the jail's education, skills and work provision as "inadequate".
Inspectors also found comparatively high levels of violence – mostly related to debt and drugs – at the jail, which was also said to have "crippling" staff shortages and was plagued by rats.
Planned "use of force" incidents were not recorded, according to the report, and body-worn cameras were not routinely turned on during spontaneous incidents.
The report added: "We identified an incident of suspected inappropriate use of force from the little footage available, it had not been identified by managers."
Mr Clarke said there was "emergent evidence of some improvement" after a deterioration at the jail, where inmates caused damage estimated at costing £200,000 in two days of rioting last summer.
But he added "it would be complacent to presume the prison's future is secure".
Justice Secretary David Gauke, whose constituency includes the jail, called the level of violence "unacceptable" but said there were "clear signs" of improvement and, with 30 new staff joining in December, said he was "optimistic we will see further positive progress".
Michael Spurr, chief executive of HM Prison and Probation Service, said: "The Mount is improving after a difficult period and there are robust plans in place to accelerate progress.
"The prison is also increasing purposeful activity, finding a new education provider and has appointed a dedicated manager to make sure the prison is caring appropriately for its diverse population."
Source: bbc.co.uk