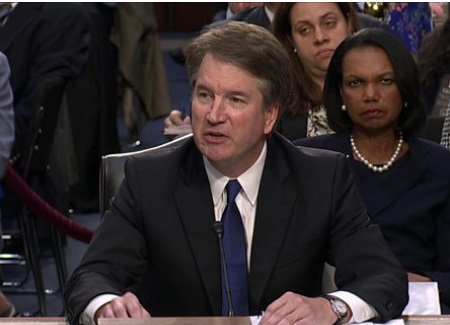 The Senate has scheduled a public hearing on a sex assault claim against Supreme Court nominee Brett Kavanaugh for next week.
Judge Kavanaugh and Christine Blasey Ford, the woman who says he attacked her 36 years ago, will both be able to testify.
US President Donald Trump said earlier he expected "a little delay" to confirming his nominee.
Mr Kavanaugh, 53, says the allegation against him is "completely false".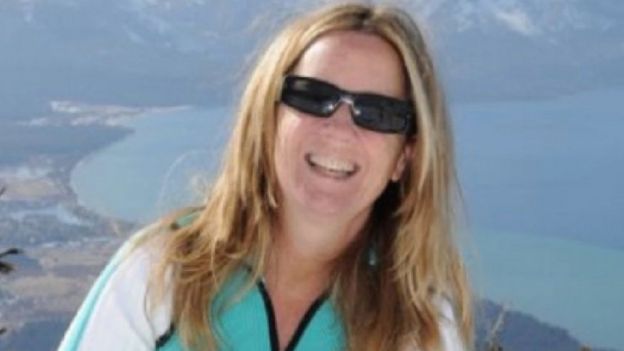 He denies he was even at the 1982 high school party in question where his accuser, now a California psychology professor, says he tried to rape her as his friend watched.
The claim has jeopardised Mr Kavanaugh's formerly all-but certain-nomination for a lifetime job on the Supreme Court.
Senate Judiciary Committee Chairman Chuck Grassley confirmed next Monday's hearing in a statement.
"As I said earlier, anyone who comes forward as Dr Ford has done deserves to be heard," said the Iowa Republican.
Mr Grassley had earlier stopped short of calling for a public hearing, or for delaying the committee's vote on Mr Kavanaugh which was originally planned for Thursday of this week.
Democrats had demanded a delay in the committee's vote in order to let the FBI investigate.
Moderate senators from both parties had argued that Judge Kavanaugh and Prof Ford should be given the chance to testify before the panel.
Senator Susan Collins, a Maine Republican, told reporters she would like the chance to observe Dr Ford to decide the credibility of her account.
"Obviously, if Judge Kavanaugh has lied about what happened, that would be disqualifying," she said.
Source: bbc.co.uk