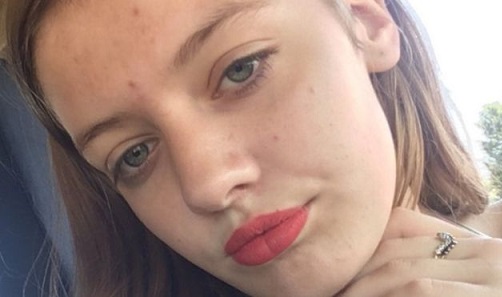 A man arrested on suspicion of murdering a teenager in Southampton has been jailed for withholding his Facebook password from detectives.
Lucy McHugh, 13, was found stabbed to death in woodland last month, a day after she disappeared.
Stephen-Alan Nicholson, 24, pleaded guilty to failing to comply with an order under the Regulation of Investigatory Powers Act, requiring him to disclose the Facebook password.
He was sentenced to 14 months in jail.
Nicholson, of no fixed address, appeared by videolink at Southampton Crown Court.
He was first arrested on 27 July on suspicion of murder and sexual activity with a child and subsequently bailed. But he was also charged under the Regulation of Investigatory Powers Act.
The court heard the charge related to a court order that Nicholson disclose his Facebook password protecting any private communications with Lucy McHugh.
He was described as a family friend and care worker who had been staying in Lucy's home in Mansel Road until shortly before her death.
Passing sentence, Judge Christopher Parker did not accept Nicholson's "wholly inadequate" excuse that providing his password would expose information relating to cannabis.
"What you have done is obstructed the investigation, and a very serious investigation indeed. It has caused a very significant delay," the judge said.
"It means that the task of police investigating the murder of Lucy McHugh is that much more difficult."
Matthew Lawson, prosecuting, said police were following a "lengthy procedure" to get the information from Facebook itself.
Source: bbc.co.uk