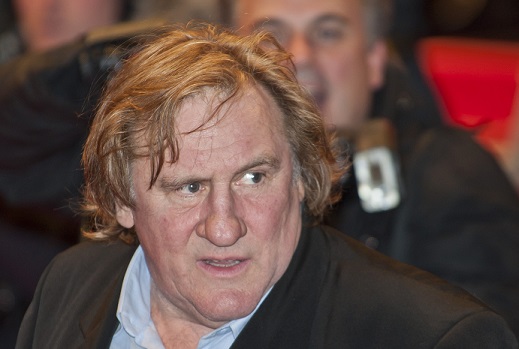 French actor Gérard Depardieu has been accused of rape and sexual assault by a young actress, judicial sources say.
He denies the allegations "absolutely", his lawyer told AFP news agency.
The allegations against the 69-year-old were formally made to police by a 22-year-old French actress on Monday, French radio reports.
Mr Depardieu is one of France's most recognisable actors, and has starred in films such as Cyrano de Bergerac and Jean de Florette.
What are the accusations?
The alleged crimes occurred this month in one of Mr Depardieu's Paris residences, French media report.
The unnamed actress made her statement to police in Lambesc, southern France, after which the case was passed to prosecutors in the capital.
Mr Depardieu's accuser is an actress and author who knew the actor before the alleged crimes took place.
The actress was "devastated" by the alleged attacks, her agent was quoted as saying by French digital news service BFMTV.
Mr Depardieu's lawyer, Hervé Temime, said he was convinced his client would be exonerated of any blame by the end of the investigation.
"I had a long meeting with Gérard Depardieu and I am absolutely convinced his innocence will be established," he told France Info radio.
The actor, he said, was "shaken" by the allegations, which went against "everything he is and respects".
Who is Depardieu?
Able to combine bearish physicality with emotional delicacy on screen, he has played in some 170 films, getting his big break in 1973 with Les Valseuses (Going Places).
He won the best actor award for Cyrano at Cannes in 1990, and was nominated for an Oscar for the same role.
Green Card, an English-language comedy made the same year, brought him further acclaim outside the French-speaking world.
Off-screen, he made headlines in recent years for attacking French tax laws, moving to Belgium in protest and later developing close ties to Vladimir Putin's Russia.
Source: bbc.co.uk