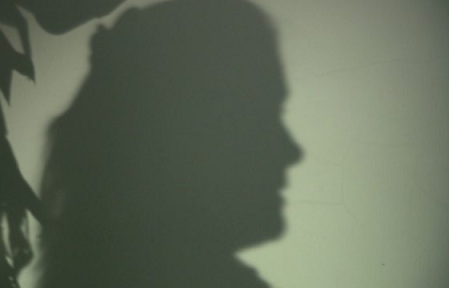 By Clive Coleman
Legal correspondent, BBC News
A woman sexually abused by her stepfather between the ages of four and 16 is challenging a law which stops victims of crime who lived under the "same roof" as their attacker prior to 1979, from receiving compensation.
Her case is brought in courts covering England and Wales.
There are separate challenges against the so-called "same roof rule" in Scotland and Northern Ireland.
The Independent Inquiry into Child Sexual Abuse wants the rule scrapped.
The Ministry of Justice says rules were changed in October 1979 so that any future child victims of domestic crimes can claim compensation, but the changes are not retrospective.
From the age of four until she was 16 the childhood of the woman, known for legal reasons as JT, was one of almost unimaginable suffering at the hands of her stepfather.
"He raped me, he sexually abused me," she says.
"Abuse happened on a daily basis. The rape happened every now and again.
"My mam used to work at a fish shop, and she worked nights. So, that's when it would happen, when she wasn't in. It was the absolute norm. It was every day. It was like getting up and getting your teeth brushed. It was the normal for me.
"The worst time was in the loft. I don't know how he got me there. I was about 11 or 12. There was a mattress on the loft boards and he would put me in the loft on the mattress and he would have sex with me. He'd rape me there." she recalls.
Finally, in her 40s, JT found the courage to go to the police. In 2012 her stepfather faced justice. JT was the main witness at his trial, where he was convicted of eight offences including rape and sexual assault and jailed for 14 years.
But when she applied for compensation under the Criminal Injuries Compensation Scheme, which provides state-funded compensation to victims of violent crime, she was refused.
The problem was the "same roof rule" which says that compensation will not be paid if, prior to 1979, the victim and the assailant were living together as members of the same family at the time of the attack.
"I just couldn't believe it, I thought it was wrong. I was absolutely disgusted with the judicial system in this country.
"It was like a kick in the teeth and I felt as though I didn't count. It was all right for him to do what he done. He got put away for it, but that was it. My life still has to go on and I don't have a life. I exist, but I don't have a life," she says.
JT's case points out the kind of anomaly the rule creates. A relative who was abused by JT's stepfather in a much more minor way was awarded compensation because, unlike JT, she was not living with JT's stepfather at the time as part of the same family.
The legal challenge that will take place at the Court of Appeal next week argues that the "same roof" rule discriminates against the group of victims who were living with their attacker before 1979 as members of the same family.
It reasons that if you were a young child before 1 October 1979 you could not have left the home where your abuser lived, so cannot now receive compensation – but any other victim who was not living in the house could receive it.
In what is a highly unusual situation, similar legal challenges are also being brought before the courts in Scotland and Northern Ireland by victims denied compensation.
In its interim report in April, the Independent Inquiry into Child Sexual Abuse (IICSA) recommended that the rule be scrapped.
JT's solicitor Alistair Smith, from the firm Watson Woodhouse, says: "The basis of the 'same roof' rule was to stop people who were assaulting people living in the same house, from benefitting financially if compensation was awarded.
"It was never envisaged to take into account people like JT who were children at the time and had no choice as to where and with whom they lived."
Whatever the outcome of the legal challenges to the "same roof rule", for JT the effects of the abuse remain.
'I have recurring nightmares. It's always the same one. I was about 11, 12 and my cousin had come to stay and they'd brought him in the middle of the night.
"And he carried me out of my single bed and put me in their double bed so that my nephew could sleep in my bed, and I woke up with him on top of me, with his hand over my mouth – and I have that dream every night."
A Ministry of Justice spokesperson said: "The sexual abuse of children is abhorrent and the perpetrator in this case faced a lengthy term in prison.
"The rules were changed in 1979 so that any future child victims of domestic crimes can claim compensation."
Source: bbc.co.uk